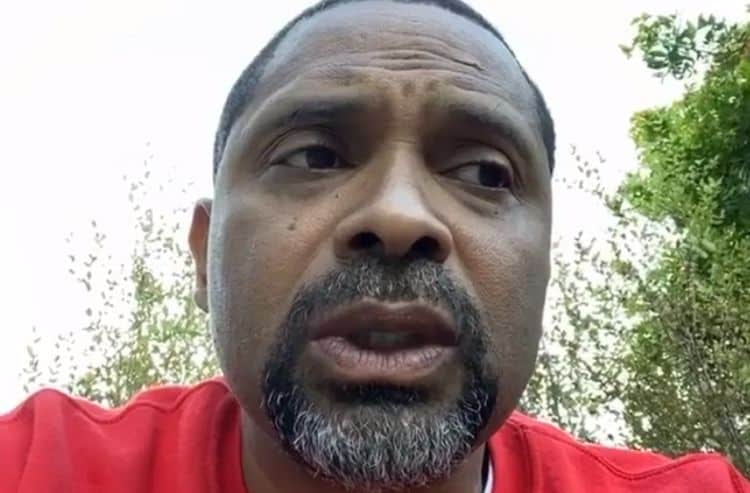 Deon Tayler might be someone you know or he might not be since he's a director and a producer but his works have yet to really pull down the numbers that might make him into someone that could be a household name. That being said though he's managed to impress enough people with what he's done to be worth a good amount and to able to have the creative freedom to do what he wants in the way he wants to do it. His movies thus far have been able to capture the eye and leave people wanting more since he's been seen to work with some pretty big names for pictures that aren't entirely well-known to everyone but have a lot of potential since the stories are absolutely chilling if you simply read the synopsis. It's fair to say that we might be seeing a lot more of him in the future and this would undoubtedly be a good thing.
Here are a few things about Deon you might not have known.
10. He likes thinking outside of the box.
This is of course something that most directors need to learn how to do right out of the gate since they need to be able to see beyond the known materials and see just how they can be configured and reconfigured into something that will fit their vision and, hopefully, what people want to see.
9. Deon has a very modest following on social media.
His numbers are fairly high but astronomical, but it doesn't seem to matter since he's been living that life as much as he can and doing very well. The actors and actresses he's been able to work with speak more to his success than anything and it's easy to see that he gets into what he's doing quite a bit without keeping himself apart from it that much.
8. He's very into pop culture and everything it has to offer.
Some directors don't seem to care that much for pop culture while some enjoy it and seem to bask in it. He definitely gets down with pop culture and seems to enjoy what it can do for his movies but he also uses it in his own way to meet his own ends. That might make him seem controversial to some folks but in a big way, no matter if you agree or not, it's a very desirable quality.
7. He made the move from pro-basketball to directing.
That seems like quite a jump since one doesn't really have much to do with the other. But thankfully directing seems to be something that Deon has been wanting to do for a while and has had a passion for since he was younger so it wasn't such a stretch at all, but it did take a bit of effort to get there.
6. Deon likes to write his own scripts.
He's used other peoples' scripts when he happens to like them and this is pretty common, but he does like writing his own stuff and no one can really blame him there since the vision that a person has when it comes to their own movie versus the script that they've been given that might need to be interpreted there tends to be a big difference in what eventually comes out. Sometimes it's agreed upon, sometimes not, but writing your own script tends to mean that you have a little more freedom with what happens.
5. He likes being able to direct his movies his way without any interference.
This seems to go without saying for any director since it would seem as though the lot of them might enjoy doing what they want without taking any flak from producers or execs that might want to see something a little different within the project. In any job you want to be able to do your own thing, and when you get to do this it makes things so much easier.
4. He's made four movies in the past year.
When you factor in just how much time and effort it takes to make one movie you'll get a better appreciation of the fact that Deon has created a monumental number of movies in a short time and is still able to remember his own name.
3. Taylor definitely focused heavily on thrillers for a while.
Everyone has their thing when it comes to favorites and what they do best, but he's branched out a bit since making his thrillers. The thing about it is this though, he's good at thrillers and he knows it. But every now and then people have to change it up a bit.
2. His net worth is currently under review.
It's not certain just how much he's worth at the moment but from what he's already done and the reactions that have been given in return it does seem as though he might be worth a good amount.
1. When it comes to making films he's self-taught.
There are a lot of people that would sniff and turn their noses up at this and as a result they'd likely miss out on a man that's already shown that he knows how to tell a story just as well as a lot of directors that went to film school and have degrees to prove it.
All I can say is keep on doing your thing Deon.
Tell us what's wrong with this post? How could we improve it? :)
Let us improve this post!