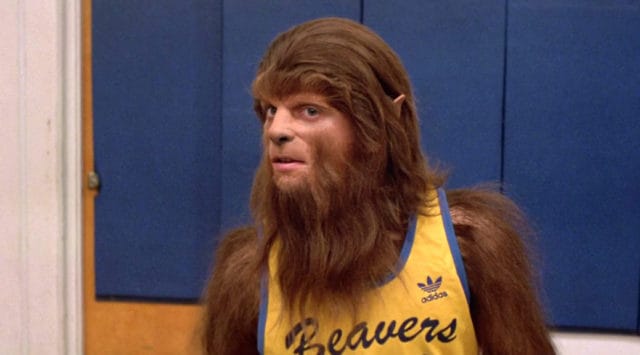 'Teen Wolf' is a fantasy-comedy film that was released in 1985. This hit movie was written by Jeph Leob and Matthew Weisman and was directed by Rod Daniel. Michael J. Fox plays Scott Howard, a teenager who unexpectedly discovers he is a werewolf, as is his father. Scott is a member of his school's unsuccessful basketball team. When he gets stressed during his next game, it causes him to turn into the werewolf. Rather than being a bad thing, this actually helps his team to win a game for the first time in over three years. Becoming a wolf improves his popularity at school and helps him to win the girl he wants. Other people starring in the movie alongside Michael J. Fox include James Hampton, Scott Paulin, Susan Ursitti, Jerry Levine, and Jay Tarses.
Here are ten things you never knew about the movie 'Teen Wolf'.
1. The success of 'Valley Girl' is credited as the reason' Teen Wolf' was created as Atlantic Entertainment Group wanted their own high school movie. The writers, Leob and Weisman, were just school grads at the time and they pitched their idea in just ten minutes. They were then given only three weeks to go away and write the script.
2. 1985 was a good year for Michael J. Fox as he starred in both 'Teen Wolf' and 'Back to the Future'. As' Back to the Future' was released in the July and 'Teen Wolf' not until August, people often assume that Fox filmed 'Back to the Future' first but this was not the case. Filming for 'Back to the Future' did not begin until January 1985 while 'Teen Wolf' was filmed in late 1984 to accommodate Meredith Baxter-Birney's maternity leave and pregnancy.
3. 'Back to the Future' and 'Teen Wolf' also shared a location. The same house was used for the Howard house in 'Teen Wolf' and as the house seen in the peeping tom scene from 'Back to the Future'.
4. 'Teen Wolf' was a rush job with a low budget of just $1 million. The fact that the film was completed in just weeks is evident if you watch closely as there are many mistakes that they didn't have time to edit out. For example, basketball shots taken from different points in the game that don't add up and you can see dolly tracks in the reflections in windows.
5. Another error that you will see if you watch closely is in the scene where Stiles goes car surfing on a van. The van clearly drives past the same location twice and this is obviously a continuity error.
6. Although the movie is about teenagers, there were no main cast members in their teens. Michael J. Fox was 23 when this movie was filmed.
7. Any scenes involving the wolf dunking the basketball were shot by a body double. A basketball player from Loyola Marymount University called Jeff Glosser had the honor of being Fox's body double. The reason for this is that Michael J. Fox is only 5′ 4", so dunking a basketball into a 10-foot rim would be difficult, to say the least.
8. While the movie was a big hit, some critics slated the movie when it was released. The New York Times was particularly derogatory about it and described 'Teen Wolf' as aggressively boring.
9. In the final scene of the film, you can see one of the extras in the background with his flies undone. Whether this was accidental or the excitement of the scene caused him to unfasten his flies is unknown.
10. The writers and directors all believed that 'Teen Wolf' was destined to bomb. However, it surprised everyone by grossing $33 million at the box office.
Tell us what's wrong with this post? How could we improve it? :)
Let us improve this post!