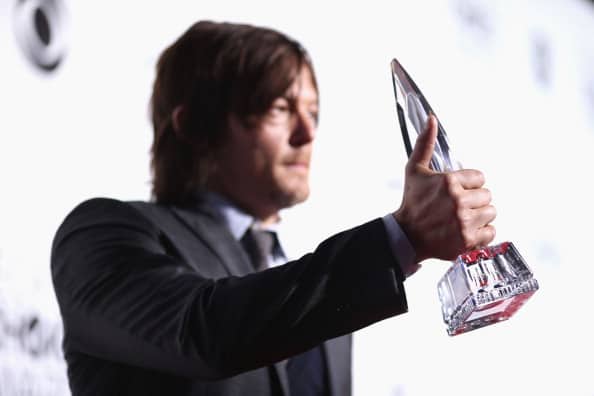 The Walking Dead has steadily become one of the most talked about television shows of 2014. Last season it averaged over 13 million viewers, which is comparable to many of the most popular shows on basic network television. Twitter was abuzz a few days ago with claims that Norman Reedus who plays Daryl Dixon, had died in a car crash. The actor spent the next few days updating his Twitter page to alert fans that he was very much alive. That rumor may not have been true, but take a look at these 10 facts you may not know about The Walking Dead.
1. Over four seasons of The Walking Dead, many walkers have been taken out. Rick has made a total of 127 kills, 70 of those have been made with his Colt Python. Daryl has killed 98, 60 of which were from his Horton Scout 125 Crossbow. Michonne has a total of 45 kills, Glenn has 31, Maggie has 25, Tyreese has 40 (all with his hammer) and Carl has 41. These numbers are from March 9, 2014 so there have been three additional episodes that have aired with more death scenes.
Photo by Christopher Polk/Getty Images for The People's Choice Awards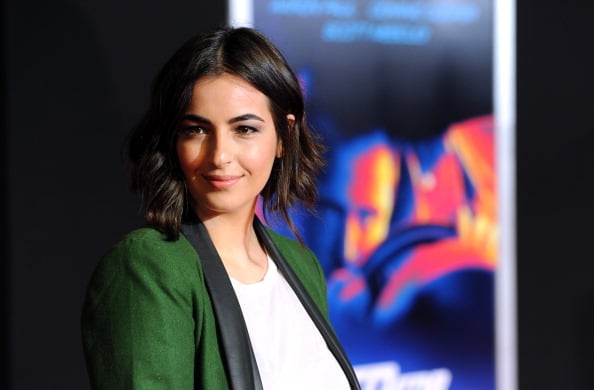 2. Alanna Masterson, who plays Tara, has two famous half-brothers. Her oldest brother is Danny Masterson. He played Hyde on That 70's Show and currently portrays Milo on the sitcom Men at Work. Alanna is also related to Christopher Masterson, who played eldest brother Francis on Malcolm in the Middle. He is set to star in the dark comedy Bad Roomies.
Photo by Kevin Winter/Getty Images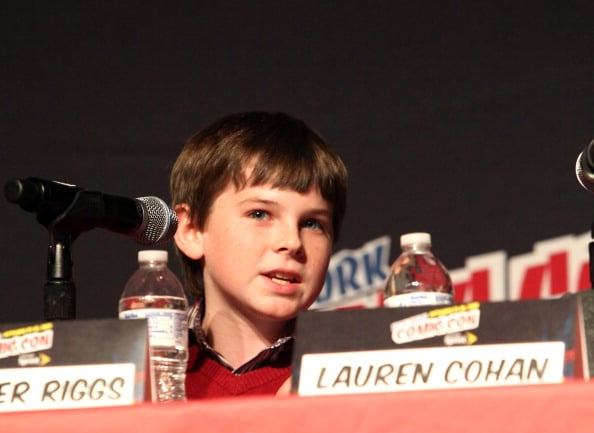 3. Most of the cast has their own stunt doubles to stand in during the more dangerous scenes. 15-year-old Chandler Riggs plays Carl Grimes. One of his stunt doubles is a 29-year old woman named Emily Brobst. Before hitting puberty, Riggs' stunt double was a young woman named Savanna Jade Wehunt. Wehunt is also the stunt double for Sophia and Penny.
Photo by Paul Zimmerman/Getty Images for AMC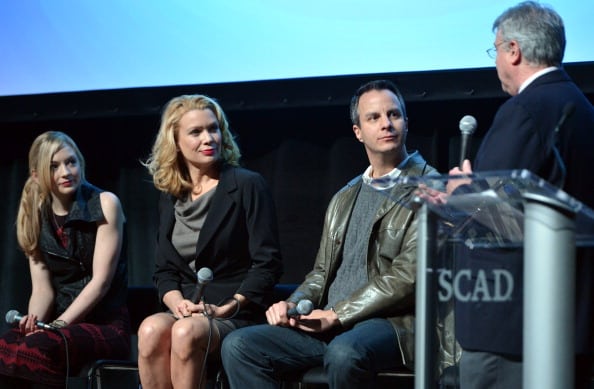 4. In a season four episode, Lizzie tries to feed the walker a mouse. The effects crew created an edible mouse for the actor to eat. It was made out of gelatin and grape jelly. Plus, when the walkers eat human flesh, they are actually nibbling on ham that has been soaked in vinegar.
Photo by Rick Diamond/Getty Images for Savannah College of Art and Design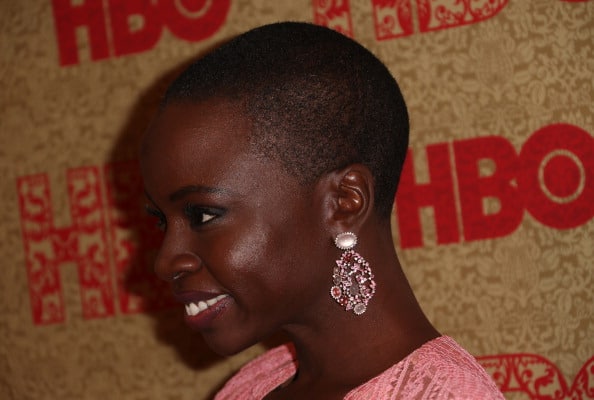 5. Danai Gurira has played Michonne since the beginning of the third season. When we are first introduced to the character of Michonne, you do not see her face. It is covered by cape. Gurira had not been cast in the role yet. An extra was put in place until an actress was selected to play the role. In that same scene, walkers missing arms are shown behind Michonne. The actors had to wear green screen gloves to appear armless.
Photo by Frederick M. Brown/Getty Images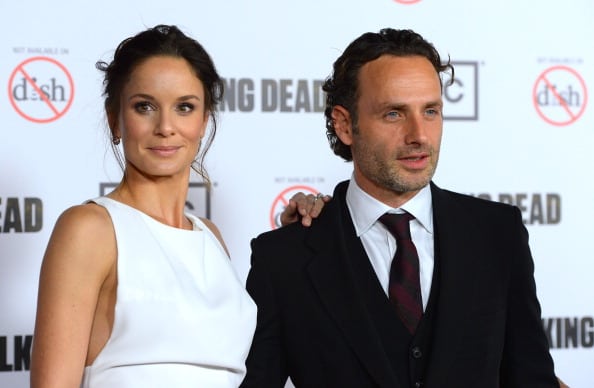 6. In the comics, Rick's hand is cut off very early on in the story. The writers decided this would not be a wise decision on the television show. Since Rick is the main character, he is shown so much. There would have been too much CGI needed and an unnecessary expense. Additionally, Rick is involved in many fight scenes, many of which would not be feasible without a hand.
Photo by Frazer Harrison/Getty Images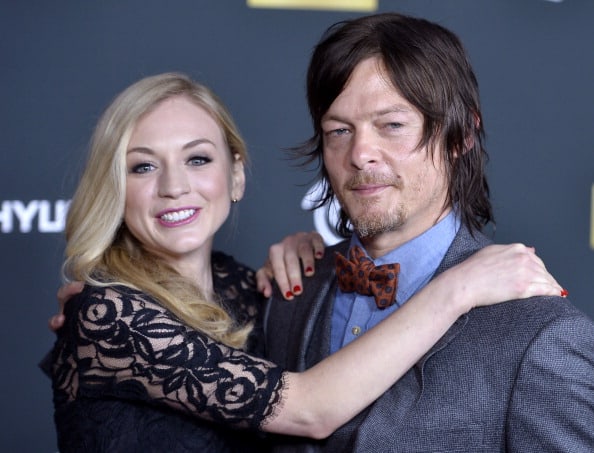 7. Norman Reedus, who plays Daryl, starred in the Lady Gaga music video, "Judas." It was filmed in April 2011 and Reedus played Judas Iscariot to Lady Gaga's Mary Magdalene. In the video the two are depicted as modern day missionaries on their way to Jerusalem. The story of Judas betraying Jesus and Mary Magdalene getting stoned are both depicted in the video. The video was nominated for two awards at the 2011 MTV Video Music Awards.
Photo by Frazer Harrison/Getty Images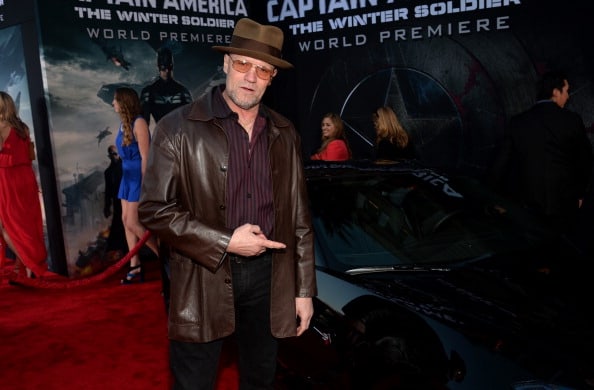 8. An early season one episode caused some on set chaos. The scene where Merle Dixon begins shooting off his gun on the roof scared some people living close to the set who were unaware the show was being filmed. They thought Michael Rooker, who played Merle, was a sniper and telephoned the police. A SWAT Team showed up to the set to investigate. Fortunately, no one was arrested.
Photo by Alberto E. Rodriguez/Getty Images for Disney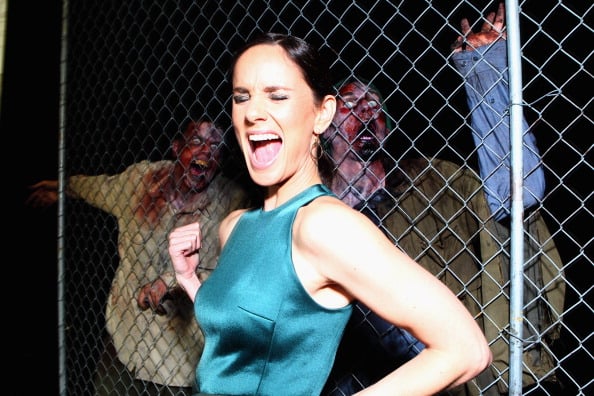 9. In all four seasons of The Walking Dead, the word zombie has never been used. Walkers is the most common word used to describe the walking dead on the series. They have also been called Roamers, the Herd, Lurkers, Biters, and Floaters. The actors that portray the walkers must attend a special school to learn how to act and move like the zombies. Walkers outnumber the living 5000 to 1.
Photo by Alexandra Wyman/Getty Images for Hyundai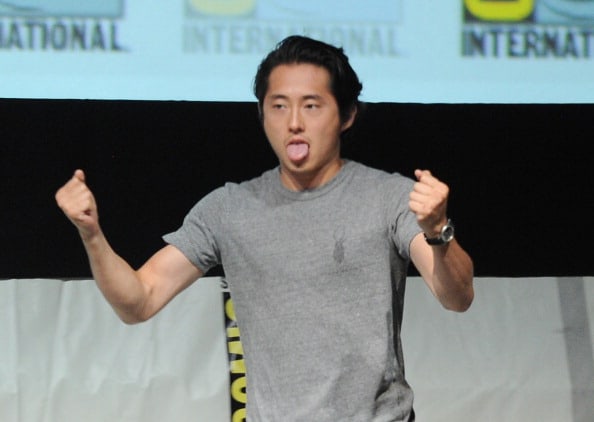 10. There are many differences between the characters on The Walking Dead television series and the characters found in the comic books. First, Daryl and Sasha are never mentioned in the comics. Also, Glenn (who does not have a last name in the comics) and Maggie adopt Sophia. Surprisingly, Rick and Andrea are a couple in the comic stories. Another difference is Carol's husband is never spoken of in the comics.
Photo by Kevin Winter/Getty Images
Tell us what's wrong with this post? How could we improve it? :)
Let us improve this post!