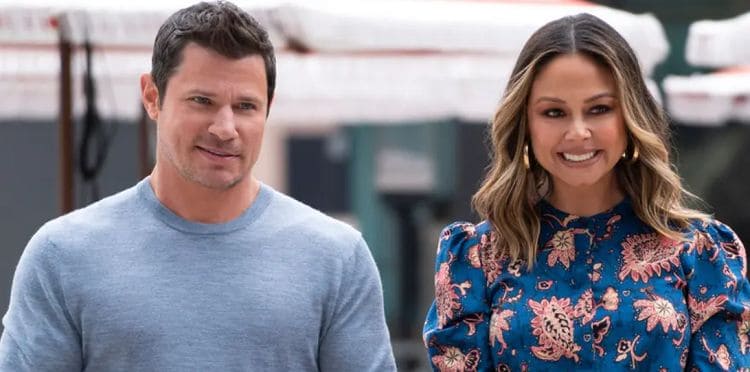 Hosted by Nick and Vanessa Lachey, The Ultimatum: Marry or Move On made its Netflix debut on the 6th of April and has set tongues wagging. If not for the bizarre thought that couples could agree to such an experiment in the first place, then the buzz it caused has everything to do with the premium drama that ensued. Couples arguing, breaking up, making up, only to break up again, emotions raging high, unexpected twists and turns, all of which kept us firmly glued to our screens. Throughout the show, there were jaw-dropping moments. These were the most shocking of them all:
10. Hunter's Proposal Took Everyone By Surprise
Just when we thought Alexis was going to be hanging dry when everybody else had a partner to choose, Hunter, who was touched by her speech, immediately decided that he was going to marry her. Coming into the show, he was a little bit hesitant. After his girlfriend poured her heart out, every single doubt Hunter had was thrown out the window. By the time we got to the reunion, she'd already had a bridal shower, and a wedding was on the way.
9. Nate Pulled A Fast One On Everybody
Inspired by Hunter, Nate gave us the fakest proposal in the history of reality television. Out of fear that Colby would choose Lauren, he walked to her and got down on one knee, only minutes after he'd told Madlyn he was going to choose her. It didn't help that the pair were on the show because they could not come to an agreement on having children. Thanks to his selfishness, April and Colby were robbed of having an experience with people they really liked.
8. Jake Got The Most Out Of The Experiment
Walking into The Ultimatum, Jake was clueless. Throughout the show, he insisted that he was dragged into the experience by his girlfriend, April. His was an unexpected turn when he ended up falling for Rae, who eventually broke up with her boyfriend, Zay. Jake and Rae were to run off to see the world, but that didn't work out as planned. At least he saw the light when it came to his relationship with April.
7. Alexis Channeled Her Inner Shaina
What's with these Nick-Vanessa Lachey shows and the 'same' blonde girl getting rejected? First was Love is Blind, through which we witnessed Jessica and Shaina making a fool of themselves. Then along came Alexis, claiming that 'You're not attractive' and 'I'm not attracted to you' meant the same thing. If she wasn't too focused on someone who had clearly told her they weren't a match, maybe Hunter wouldn't have had to propose.
6. Shanique Finally Gave Into Zay
When the couples first moved in together, Shanique was the strictest one of them all. Though she had a solid bond with Zay, it was on a purely platonic level that saw him sleep on the couch. As time passed by, in between her fights with Randall, hearing how much fun Madlyn was having when the cameras were off, and having a bunch of 'what ifs', Shanique decided to make the most of her experience with Zay. At the reunion, she revealed that going all the way helped her make the discovery that olive oil can be a good lubricant.
5. Rae And Zay's Break Up Was Too Extreme
For most of the couples, especially Rae and Zay, and April and Jake, the relationships were dead on arrival. By the time they began spending time together, we could tell things were off, largely because Rae and Jake had the strongest connection. At worst, the most probable prediction was that Rae and Zay would try to work it out. A breakup was the worst possible scenario. It's as if she was waiting for one mistake to happen before she totally checked out. Rae couldn't wait until the end as Jake did.
4. No One Saw Randall's Proposal Coming
Even though Randall and Shanique did seem like the strongest couple, the proposal was unexpected. He played a huge role in that, because, for a while back there, he kept us all guessing. One minute things were going well, and the next, he could see traces of the old Shanique coming back. At some point, he wanted to give some ultimatums of his own. And when she expressed that she was in a place where they'd grown, he still didn't give away his true answer because the choice was something he had to make on his own.
3. Madlyn Wasn't Done With Colby
Throughout the show, Madlyn expressed just how much she wanted to be with Randall. She went as far as revealing that he kissed her during a girls' night out. Had it not been for Randall's reluctance, Madlyn would have easily stretched things. Not that her relationship with Colby was that strong either. The pair fought, made up, and fought some more. And when Madlyn had finally had it, backed with the support of her friends, she made it clear that she was done with Colby. Her stance was clear as day, only for us to wake up to a proposal, and the biggest surprise of all: a wedding.
2. Colby Was Swift With The Wedding
As if proposing to Madlyn on the spot wasn't much of a surprise after she insisted she was done with the relationship, Colby had yet another move up his sleeve that Madlyn did not see coming. Right after the proposal, he brought in someone to officiate their wedding. Madlyn's reaction was surreal, except she knew that her parents would be very pissed. Though it wasn't really anticipated, that was an interesting way to give us an Ultimatum wedding.
1. We Finally Had An 'Ultimatum' Baby
With Colby and Madlyn, the surprises just never seemed to end. If it wasn't one thing, it was the other. Last on their list of surprises was an unveiling at the reunion. The rest of the cast was present, and uniquely missing were Madlyn and Colby. When Vanessa Lachey called out for them, Madlyn walked in spotting a huge baby bump. Thanks to their growing family, Madly and Colby gave us the very first Ultimatum baby, who was given a very an early Ultimatum present, in the form of a silver goblet sippy cup.