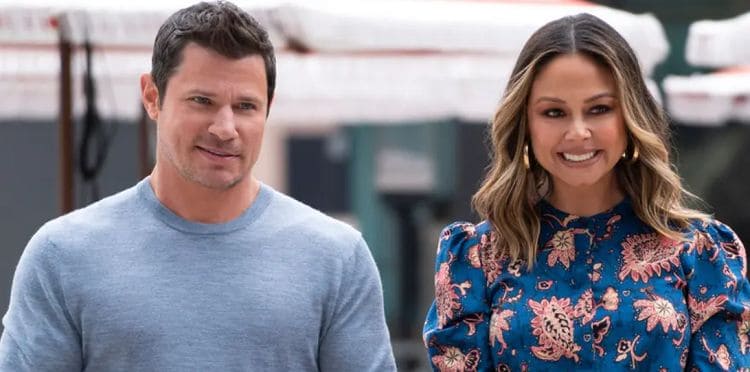 There are not enough words to describe the mess that has been the first season of The Ultimatum: Marry or Move On. From its onset, the show was a guaranteed jaw-dropper, except we underestimated just how much our jaws would drop. At first glance, just the idea that a couple could agree to go through such an experiment is a wonder. Live with somebody else for three weeks then play house with the person I came to the show with? That is a disaster waiting to happen. We viewers got served that and some more. At the very beginning, Nick and Vanessa Lachey, The Ultimatum's able hosts, alluded to the fact that their own relationship was a product of an ultimatum. How that would play out for couples on television is gold that needs more seasons, if the first season is anything to go by.
During the first week, couples came into the show, had a day to be together as they had done for at least two years or so, then got into the business of mingling. Any follower of Vanessa and Nick Lachey-led dating shows knows that mingling is where most of the fun is. There's always a blonde bombshell that gets the short end of the stick. For the first and second seasons of Love is Blind, we had Jessica and Shaina, who, despite having a lot of love to give, didn't receive any. During this season, Alexis was the loner, confused as to who she was going to pick. Her sights were set on Colby, who said he wasn't attracted to her. What part of 'I'm not attracted to you' means 'you aren't attractive'? Alexis may need to check with her English teacher on that one. She's lucky, however, because she got the show's only genuine proposal.
After Alexis' speech about how much she loved her man, Hunter decided to sweep her feet away, proposing on the spot. It was sudden. It was sweet, and everything in between. Still on proposals, we're glad someone called out Nate for pulling off the crappiest one of the season. Both the viewers and his castmates could see through the charade. Only minutes after he had whispered that he would choose Madlyn across the table, Nate was on one knee, asking for Lauren's hand in marriage, knowing too well that she didn't want to have children. What's ironic is that, throughout the dating period, Nate had insisted on just how much he wanted kids. Is not wanting children something you 'overcome' as he said during the reunion? It's good they settled on one child. Not everyone is cut out to be a parent. Especially those that are bold enough to claim it on national television. Thanks to his selfishness, Nate robbed April and Colby of making the most out of the experiment.
Speaking of April, does she have a hidden well through which tears flow naturally? We know that emotions are part of the game, but at some point, her crying looked more like manipulation than it was real. We've got to commend April for putting her relationship on the line, though. It takes a very brave person to give an ultimatum and have to watch the love of their life fall in love with somebody else. Hers is proof that the show served its purpose.
April's original boyfriend, Jake makes true of the statement '…let love find you.' Of course, there's a thirty-second long montage of Jake saying he was 'dragged' to the show. For the many times Jake used the word 'dragged', we can confirm the it wasn't said as much in a movie named Dragged. He was skeptical about the process from the beginning. By the time we came to the end, Jake seemed to have had the biggest transformation. He unexpectedly fell in love with Rae, with whom he was ready to travel the world. It's a shame that things didn't work out between the two. They would have made such perfect babies.
Let's be honest, from the minute she started bonding with Jake, Rae had already checked out of her relationship with Zay. It doesn't matter how you look at it. The girl was gone, and she was waiting for Zay to mess up once before she called it a day. Both Zay and Rae were toxic towards each other. Her, for only opening up when it suited her, and him, for lying about the nature of his stay with Shanique. That Rae has a problem opening up is a lie she told because, when the guy (in this case, Jake) is right, it doesn't take so much effort to find the little things you have in common and picture a future together.
Shanique's proposal was a surprise. We've got to give it to Randal for 'confusing the enemy'. After his speech, it was very unclear where he stood. Unlike Jake who didn't come to a place where he'd give into April, Randall left us all guessing, probably Shanique too, only to end up asking her to be his wife. It's a good thing they are not engaged anymore, because not even a ring could salvage the deep-seated issues they had. To decide to split and work it again, this time away from the glare of The Ultimatum cameras, was perhaps the wisest choice Shanique and Randall ever made.
Most women who just got engaged will let you know that a bridal shower is the most important part of wedding preparation. There are only a handful of women who love the idea of getting engaged and getting married on the spot. For that, Colby pulled a fast one on Madlyn, given that they'd just patched things up. She didn't have the honor of inviting her friends and family over, getting dolled up, watching the caterer arguing with the florist, picking the venue of her dreams, or throwing the bouquet to see which of her friends would catch it. While it's not certain that this would have been the kind of wedding Madlyn preferred, marrying her on the spot raised a lot of eyebrows. Maybe Alexis wasn't so wrong about Colby. He and Madlyn seemed happy at the reunion, and gave us the very first The Ultimatum baby, crowning all the madness with a little bundle of joy. As fans of the show, we cannot wait for more seasons. More of this madness? Yes, please.