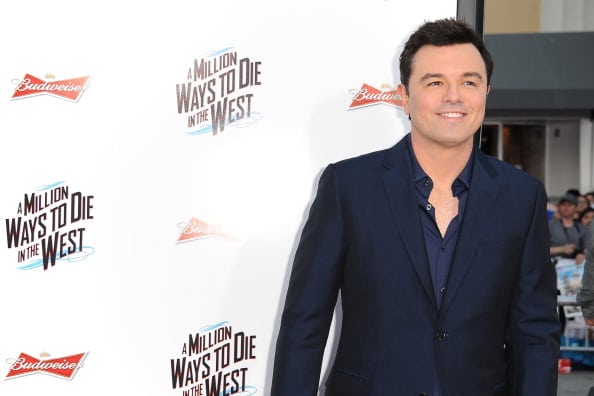 When someone thinks about the richest people in Hollywood, the first person to come to mind is usually someone who is in front of the camera. But what about the people who produce your favorite television shows? TV producers make pretty good money too. Take a look at 10 of the richest TV producers. Some like J. J. Abrams, Sonda Rhimes, and Ryan Murphy have made names for themselves, but do not currently make as much as the producers on this list. Maybe next year, right?
10. Seth MacFarlane, $150 million
MacFarlane is the king of animation. He has produced Family Guy, American Dad, and The Cleveland Show which was cancelled last year. MacFarlane was the executive producer of the horrible comedy Dads, that only survived 18 episodes. MacFarlane is also the producer of Cosmos: A SpaceTime Odyssey and the forthcoming TV Animated Movie Bordertown starring the voice talents of Freddie Prinze Jr. and Alex Borstein.
Photo by Angela Weiss/Getty Images for Budweiser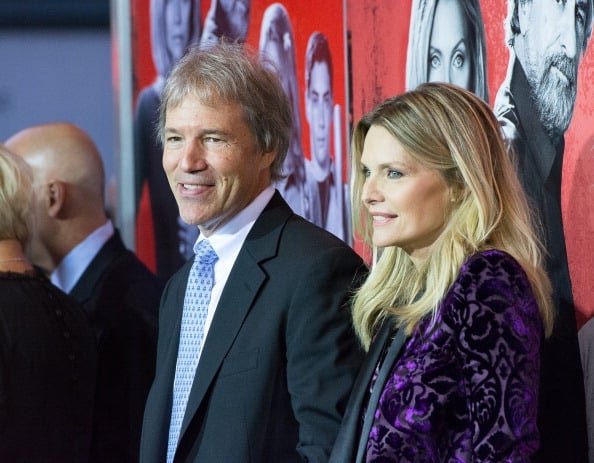 9. David E. Kelley, $250 million
Kelley was the brains behind successful shows like Boston Legael and Chicago Hope. More recently, Kelley has produced Harry's Law, Mondays Mornings, and the recently cancelled The Crazy Ones. Kelley also contributes his writing talents to the shows he creates and produces. In 1999, Kelley became the first producer to win an Emmy and Golden Globe Awards in both the comedy and drama genres for his work on Ally McBeal and The Practice.
Photo by Dave Kotinsky/Getty Images
8. Ryan Seacrest, $250 million
Remember when Ryan Seacreast was just that annoying host of a singing competition no one had ever heard of called American Idol back in 2002? 12 years later Seacrest is still that annoying host, but he also is the producer of countless reality television shows including, The Million Second Quiz Show, Bromance, and Denise Richards: It's Complicated. If you hate the Kardashians, you can thank Seacrest for their popularity. He is the creator and producer of their reality show.
Photo by Kevin Winter/Getty Images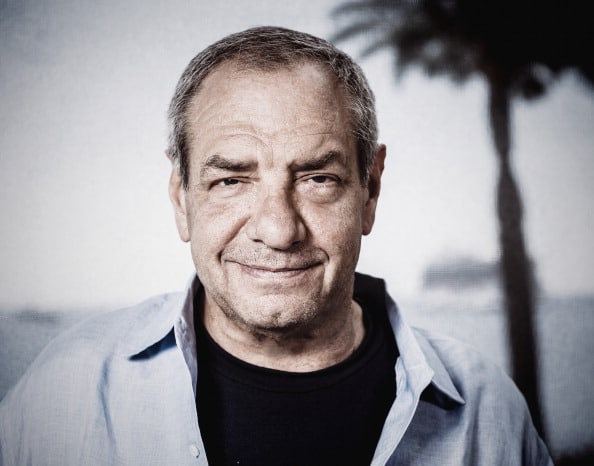 7. Dick Wolf, $300 million
Dick Wolf is the man who brought us the Law & Order Franchise. He is a producer and writer for the original, Special Victims Unit, Criminal Intent, Trial by Jury, LA, and UK versions. Wolf recently found success with another franchise. Chicago Fire debuted in 2012 and the spin-off Chicago PD began airing in early 2014. Moreover, Dick Wolf was the writer for the film School Ties that starred Matt Damon, Brendan Fraser, Ben Affleck, and Chris O'Donnell back in 1992.
Photo by Francois Durand/Getty Images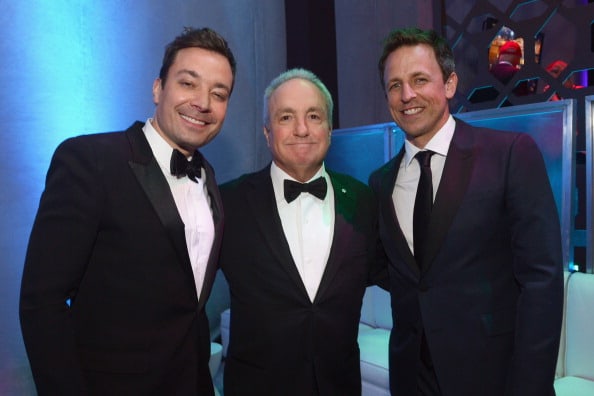 6. Lorne Michaels, $350 million
Not only can we thank Lorne Michaels for giving us Saturday Night Live for the last 39 seasons, he also made Will Ferrell, Tina Fey, Jimmy Fallon, Amy Poehler, and countless others stars into household names. Aside from SNL, Michaels has also been the producer of Portlandia, 30 Rock, and Late Night with Conan O'Brien. He is also the producer for Fallon's and Seth Myers' late night talk shows. He was awarded the Mark Twain Prize for American Humor in 2004, the same award Fey and Ferrell would win in 2010 and 2011 respectively.
5. Tyler Perry, $400 million
Perry has made a name for himself with the Madea franchise, but he has also found a lucrative career as a television producer. Perry has produced Meet the Browns, House of Payne, Love Thy Neighbor, The Haves and the Have Nots, and For Better or Worse. Not only does Perry produce these shows, he is also a director and writer. His film and production studio, Tyler Perry Studios, is located in Atlanta, Georgia.
Photo by Kevin Winter/Getty Images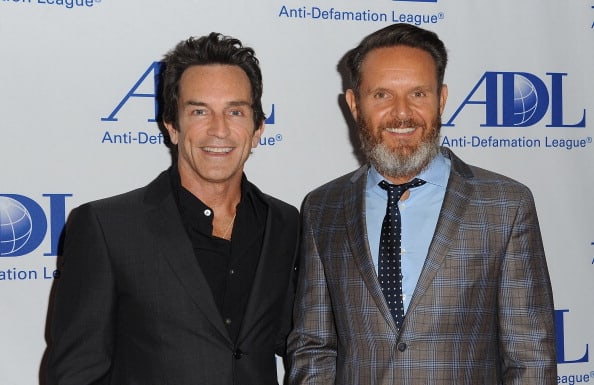 4. Mark Burnett, $400 million
Burnett has become successful by producing many reality television shows. Burnett produces Survivor, Shark Tank, and The Voice. In 2013, Burnett produced the successful mini-series The Bible and the 12-episode sequel A.D. that is slated to premiere on NBC in 2015. Brunett also produced the movie version Son of God. Additionally, Burnett has been a writer and director. He is currently married to actress Roma Downey.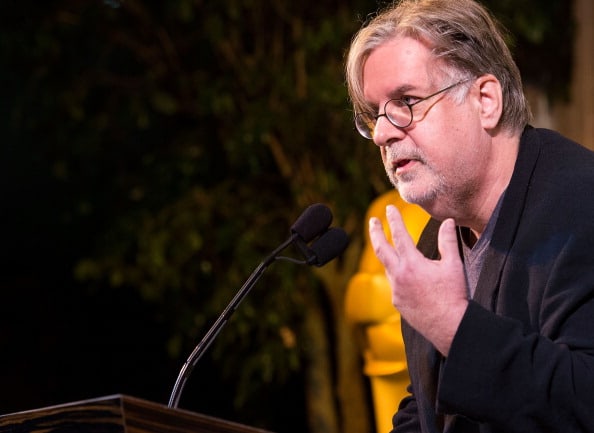 3. Matt Groening, $500 million
Groening has been a producer of 504 episodes of The Simpsons beginning with the first episode that premiered in 1989. Plus, Groening was the producer of Futurama for all 124 episodes between 1999-2013. In Addition, Groening has been a writer on both television series and has lent his voice to three episodes of The Simpsons. Groening even named his first born son Homer in 1991. His second son he named Abe, which is Homer's father on The Simpsons.
Photo by Valerie Macon/Getty Images
2. Jerry Bruckheimer, $85o million
Bruckheimer was the producer of three television shows that were on this past TV season: The Amazing Race, CSI, and the now cancelled Hostages. A new CSI spinoff, CSI:Cyber, was just recently picked up by CBS and will air during the 2014-2015 TV season and will star Patricia Arquette and Gil Bellows. Bruckheimer will be producing FIVE different movie sequels over the next few years including National Treasure 3 and Beverly Hills Cop 4.
Photo by Gabriel Olsen/Getty Images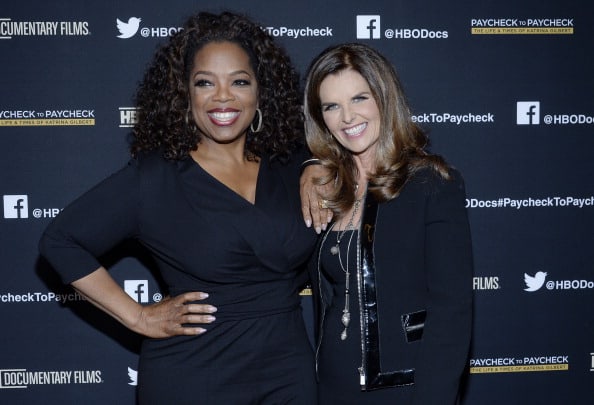 1. Oprah Winfrey, $2.9 billion
Not one producer could come close to the amount of money Oprah Winfrey has. Not only was she the producer of The Oprah Winfrey Show, she produces many of the shows featured on her OWN Network. Some of these shows are Oprah's Next Chapter and Oprah Presents: Master Class. In total, Winfrey has a producer credit for 33 different projects. She is the first woman in history to own and produce a talk show.
Photo by Kevork Djansezian/Getty Images
Tell us what's wrong with this post? How could we improve it? :)
Let us improve this post!