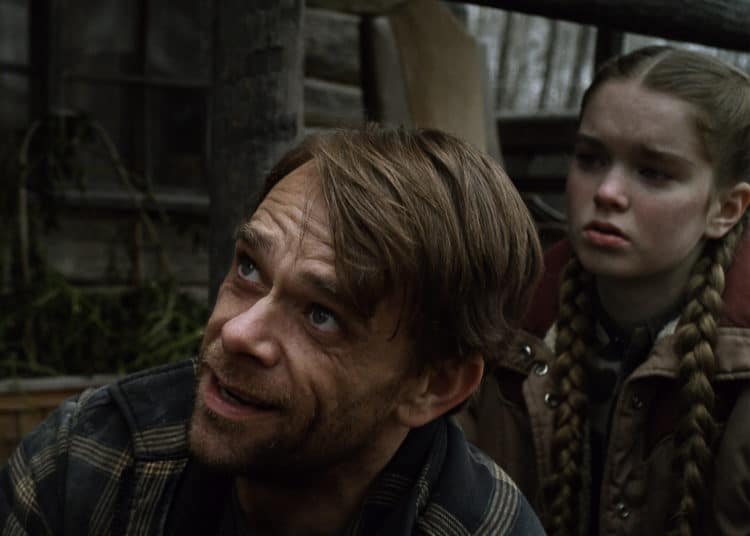 IFC Midnight has had great success in the last year with titles such as The Wretched, Swallow and The Rental. Their most recent thriller is Shawn Linden's Hunter Hunter starring Devon Sawa (Final Destination) and Nick Stahl (Sin City), which is out now. We wanted to shine a spotlight on one of the film's creatives, so we spoke with Hunter Hunter composer Kevon Cronin. Below he answered ten of our questions.
-How did you get your start composing?
When I first started taking piano lessons at a young age, I realized I enjoyed creating my own compositions, much more than studying the likes of Bach and Beethoven. It was from this realization, that I started off my journey in composing.
-What would you consider was your first "big break"?
To be honest I don't think I've had my big break yet. I have been fortunate to meet people along the way who have given me opportunities that I am extremely thankful for. I wouldn't be here without them. Thankfully, Hunter Hunter has been received quite well. I am hoping that this film can lead to further opportunities down the road.
-What was your experience like on Hunter Hunter?
It was great. I thoroughly enjoyed working with the director and producers. The quality of the film is outstanding. These elements allowed me to create an immersive score that was hand and hand in the film. A score I'm quite proud of to have written.
-How would you describe your Hunter Hunter score?
When I first spoke with Shawn, the director, about the approach he wanted to take, he made it clear that one of the things he wanted to portray in the score is an ode to the predator. It was from this approach that I built a score that I think is raw, minimalist but intertwined with the setting and characters within it. I would also describe it as dark, evolving and tense.
-What do you think audiences will walk away thinking after the see Hunter Hunter?
Holy sh*t.
-You have also scored a lot of holiday films such as Let's Meet Again on Christmas Eve. Why do you think your music resonates so well in holiday films?
I would say, while I was growing up, my musical influences, such as Jerry Goldsmith, relied heavily on melody. An element that still rings true today, for holiday films such as Lets Meet Again on Christmas Eve. I enjoy using themes and melodies and these are still very prominent in holiday films.
-What instruments do you specialize in?
Throughout my musical education I have studied a great number of musical instruments. In my youth, I sang in choirs and studied piano and woodwinds. In my later years, I've studied percussion and guitar. I even picked up a cello a couple of months ago.
-Is there a director you would like to work with?
I have already been very lucky to work with a lot of wonderful directors during my career. That being said. I would love to work with Neill Blomkamp (District 9, Elysium).
-Outside of film scoring, what are your hobbies?
I love playing goalie in hockey. I have had the pleasure of playing at fairly high levels, as well as goalie coaching throughout North America.
-What are you currently watching?
I just finished up watching AppleTV+'s See starring Jason Momoa. It featured a fantastic score by Bear McCreary.