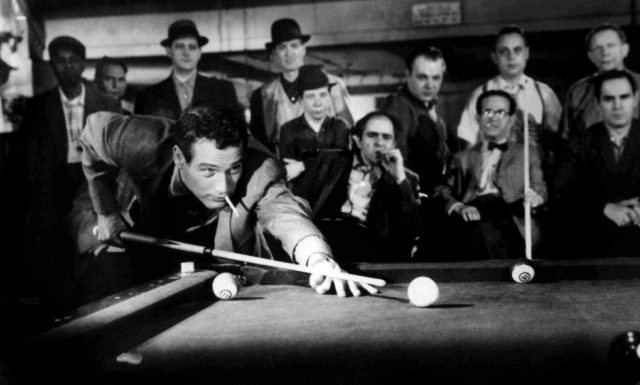 I happen to love movies with twists. And what better a movie than one that involves con artists. This wasn't the easiest list to assemble simply because it would appear that there are tons of these movies out there. However, there is a big difference between movies that are about cons and robberies (like Usual Suspects or Inside Man or Oceans Eleven) and movies that specifically focus on con artists or grifting.
So here are, in no particular order, 10 of the great con artist movies And don't worry, there are no spoilers here.
The Sting
For those of you who haven't seen The Sting you are missing one hell of a movie. The classic duo of Newman and Redford is certainly reason enough to watch this movie, but this George Roy Hill directed classic is the epitome of the con artist movie. Two men work together to seek revenge on a man who is responsible for the death of one of the greatest con men mentors of all time. Wait till you see the end. Classic laughs, great dialogue and just a fun movie.
House of Games
A famous psychologist, Margaret Ford, decides to try to help one of her patients get out of a gambling debt. She visits the bar where Mike, to whom the debt is owed, runs poker games. He convinces her to help him in a game: her assignment is to look for "tells", or give-away body language. What seems easy to her becomes much more complex.
What Jake Vig doesn't know just might get him killed. A sharp and polished grifter, Jake has just swindled thousands of dollars from the unsuspecting Lionel Dolby with the help of his crew: Insideman Gordo, Shills Miles, and Big Al–and two corrupt LAPD officers, Lloyd Whitworth and Omar Manzano. But when both Lionel and Big Al turn up dead, it becomes clear that Lionel wasn't just any mark–as Jake soon learns, he was an accountant for eccentric crime boss Winston King. Never one to shy away from a challenge, Jake offers to repay The King by pulling off the biggest con of his career
Catch me if You Can
This is a great light hearted movie based on the true story of Frank Abignale, a very bright young man posing as an Airline Pilot employee using fake checks from the Airlines to pocket millions of dollars. The cat and mouse chase and humor of Tom Hanks and Leonardo DiCaprio is awesome. Oh yeah, and having it directed by Steven Spielberg is a plus.
Dirty Rotten Scoundrels
I gotta say, this was a great movie. A crappy con man played by Steve Martin thinks he knows what he's doing in terms of swindling money. from unsuspecting women. But he's met his match in Michael Caine, who not only does this for a living, but has made a fortune doing so. The two men compete to see who can take the most money from a seemingly gullible American woman.
The Spanish Prisoner
Joe Ross is a rising star. He's designed a process that will make his company millions. He wants a bonus for this work, but fears his boss will stiff him. He meets a wealthy stranger, Jimmy Dell, and they strike up an off-kilter friendship. When the boss seems to set Ross up to get nothing, he seeks Dell's help. Then he learns Dell is not what he seems, so he contacts an FBI agent through his tightly-wound assistant, Susan Ricci. And then it gets real good from there.
Matchstick Men
I personally think this is one of Ridley Scott's last good films. Nicholas Cage and Sam Rockwell work together to pull off scheme after scheme. Only things get difficult when Nicholas Cage discovers he has a daughter and he has to try to pull off one his biggest cons ever.
The Grifters
When con artist Roy Dillon (Cusack) is visited by his Mother, Lilly (Huston), who is also a con artist, she sends Roy off to the hospital because of a blow to the gut he suffered while working the grift. Roy's girlfriend, Myra (Bening), the third con artist, comes to visit Roy, and we discover that Lilly and Myra don't get along. After he is released from the hospital, Roy and Myra go on a little trip, where he is propositioned to be partners in crime with Myra. Everything soon falls apart for the three con artists, which leads to a bloody climax.
The Hustler
Paul Newman plays "Fast Eddie Felson," in one of the best pool movies there is. He goes around from pool hall to pool hall hustling people left and right. Only life gets difficult between his woman, his staker, and his obsession with being "the best there is." A great showdown and phenomenal acting from all angles.
The Baltimore Bullet
This is the tale of two hustlers trying to set up a big game. So there you have it. Did we miss any? I'm sure we did. The Usual Suspects is more of a mystery but I'll give it a nod here anyway simply because you're completely thrown for a loop in every way possible. You could also put The Color of Money in here as well which is the sequel to The Hustler.
Tell us what's wrong with this post? How could we improve it? :)
Let us improve this post!