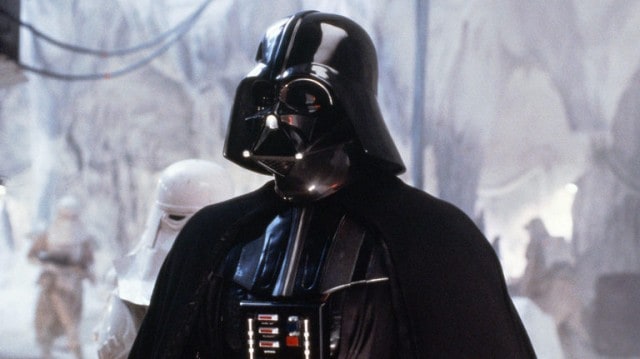 Other than the theme to Jaws which I believe to be the most recognizable sound bite of any movie ever, the imperial march song from Star Wars, sometimes referred to as "Darth Vader's Theme," may be a pretty close second. Of course both were written by the legendary John Williams who will always be a staple in any fan of the Star Wars series. The song has an extremely ominous and negative tone which makes the audience realize something evil is afoot. Usually it's whenever Darth Vader appears but this song can be used in any movie, in any situation in which something "bad" is occurring and it 100% works.
And I must admit, God it sticks in your head after you hear it doesn't it? There have been spells for literally weeks on end where I just can't get this thing out of my head. And now that my three year old son is begging me to have light sabre fights every three minutes he asks me to hum it while we're dueling. So it's basically unavoidable. That song is embedded in my DNA now.
Anyway, just like folks have tinkered with the theme of Super Mario Brothers or any other famous theme all these years, plenty have messed with the Imperial March. And plenty of made very very cool versions of it.
Here are 10 pretty interesting versions of the Imperial March
Imperial March On A Scanner
Beloit Jansville Symphony Orchestra
Metallica Imperial March
Rage Against the Machine Mix
The Hand Fart Imperial March
Darth Vader DJ Remix
Techno Remix
Star Wars Floppy Drive
Deathmetal Version
Imperial March War Rock
Which one of these is your favorite? I personally love when any orchestra does a theme song because you're getting some of the finest musicians in the world playing it. Rarely do those go wrong. Plus, when Metallica is doing the Imperial March it's a must listen.