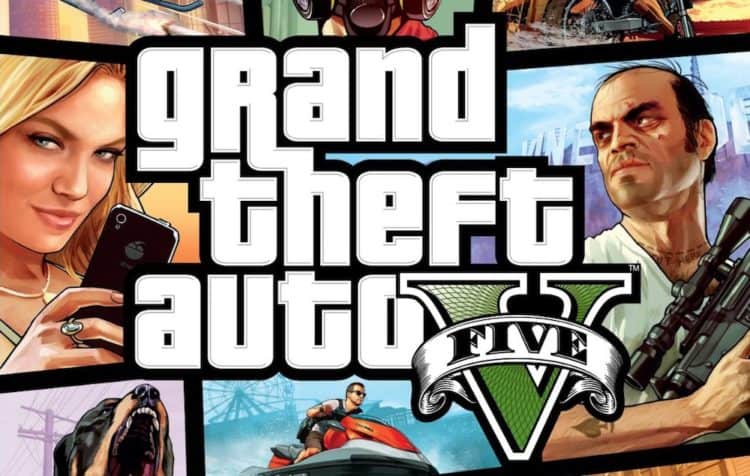 Cross-play. Once a childhood dream of everyone who plays video games, turned to an incredibly shocking reality in recent years with Fortnite becoming the first major title to support complete cross-play support between every single platform you can play the game (Xbox, PlayStation, PC, Nintendo Switch, Android, and formerly iOS). Nowadays, cross-play support on modern video games has become almost a requirement for AAA titles to include and if you don't, let's just say you're probably not gonna have a happy playerbase on your hands. Cross-play has only recently become a norm in the gaming industry, so there's plenty of games that were never able to support this feature. What blasts from the past do we wish were around to feature cross-play?
10. Gang Beasts
Gang Beasts is some of the most fun I've had while running around grabbing my friends and beating them to a pulp and then throwing them into a train. Okay, I get how that may have sounded a bit dark, but Gang Beasts is a ragdoll game where you do just that! It's a ragdoll beat 'em up that is available on PlayStation 4, Xbox One, and PC, but unfortunately does not yet have cross-play support. However, the developers of Gang Beasts are looking into bringing cross-play support to the game, so don't lose hope quite yet!
9. Monster Hunter: World
Monster Hunter: World was the first game that I played when I got my PS4 and I played with a buddy of mine for a few days, then I ran out of PS Plus and couldn't play anymore. Eventually Monster Hunter: World became available on PC and Xbox as well and I thought that I would finally be able to play it again on PC, however to my dismay, the game does not support any form of cross-play. This is definitely a game that needs it and I wouldn't hesitate to hop back in if it included cross-play support.
8. Call of Duty: Black Ops 2
When you think of Call of Duty: Zombies what game do you think of? I'll give you some time to think about it, but I don't think you'll need it. The answer is (probably) Call of Duty: Black Ops 2, widely regarded as the best iteration of the Zombies game mode in all of Call of Duty. Unfortunately, the game came well before cross-play was widely supported, but if we ever get a remaster of the game, it's sure to include cross-play support like many of the recent Call of Duty titles.
7. Borderlands 2
Yes, Borderlands 3 has full cross-play support across PlayStation, Xbox, and PC, but what I'm talking about is the legendary Borderlands 2. The best title in the Borderlands franchise, Borderlands 2 unfortunately has yet to receive any sort of cross-play features even after the Nintendo Switch release and remaster. I would love to play Borderlands 2 with my friends on Xbox, but I refuse to lose all of my progress from my 7 runs of the game on PC. Borderlands 2 definitely needs to get cross-play support sometime in the future.
6. Titanfall 2
Titanfall 2 is one of the best shooters of all time; the movement, the gunplay, everything about the game is phenomenal and it's so unfortunate that there's no cross-play support. The game in general has always been super underappreciated and deserves some love; I think that adding cross-play to Titanfall 2 would be a fantastic move on Respawn's part. Unfortunately, I don't see this happening, but maybe for Titanfall 3?
5. The Division
The Division was one of those looter-shooters that had a ton of potential, but eventually fell flat along with its sequel, The Division 2. I played The Division for a few days, but then my Xbox friends dropped it and I was left in the dust. If I had the ability to play the game with my PC friends without losing my Xbox progress, I would definitely be more inclined to play the game.
4. Star Wars: Battlefront 2
Star Wars: Battlefront 2 has gained an insane amount of popularity towards the end of its lifespan; it's come a long way from being seemingly just another cash-grab to being a fantastic shooter that is even better with friends. I have a bunch of friends that continue to play this game daily on Xbox, but I prefer to play on PC, if only we could get one final update to the game that could allow cross-play support… Here's hoping for cross-play in Battlefront 3?
3. Grand Theft Auto V
Grand Theft Auto V is another one of those titles where I had a bunch of progress on Xbox, but after friends had moved on, I was left with no one to play with. I don't know if Rockstar would even consider implementing cross-play to Grand Theft Auto V, but they are continuing to support it over 5 years after launch, so I wouldn't take it off the table completely.
2. Marvel's Avengers
One of the more recent games on this list, Marvel's Avengers is a game that is built around creating a team and working with them to accomplish objectives. In a game so based around teamwork, it's mind-boggling that there is no form of cross-play outside of cross-gen (which won't matter until the next-gen versions of the game release on March 18, 2021). I'm having a lot of fun with the game and I'm really hoping that it implements cross-play at some point here soon.
1. Destiny
All I really want is a PC port of Destiny 1 (not Destiny 2) and the ability to play with console friends from the original Destiny game. To go back to the Dreadnaught and revisit the King's Fall Raid or the Plaguelands in Wrath of the Machine in PC glory is all I want. While I don't actually think we'll ever get a PC port of Destiny 1, we are getting cross-play in Destiny 2, so that's great news. Destiny 2