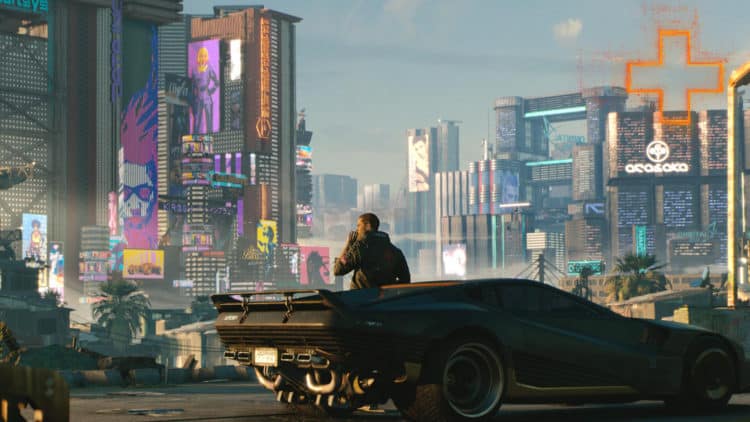 This year of 2020 sounds like it will be a hot year for video games. As a big fan of video games, I'm always on the lookout for what games I can save enough money for. Video games are like movies, considering that they can either be very satisfying or very disappointing. That being said, this year has some potentially great video games on it's slate, but it's always wise not to get your hopes up. Sure, I want every game for this year to be good, but it's more than likely that one of them will be a big letdown. However, that doesn't mean I'm not super excited for certain games, and I'm more than anxious to play them. Keep in mind these are my choices, so some might disagree, but everyone has their own preference. Let's dive right into the top five most anticipated video games of 2020.
5. The Walking Dead: Saints and Sinners (January 23rd, 2020)
Kicking off the list is a game that is set in the universe of The Walking Dead. Let's be honest, The Walking Dead only has their Telltale games for their best games, since Overkill is considered a massive failure. Sure, there were other games that tried to be great first-person shooter/survival simulators, but no one really played those. Saints and Sinners, however, is an upcoming VR game that is set to launch later this month, and it actually looks like it'll be good. The demo was impressive, immersing players in the flooded ruins of New Orleans, forcing them to scavenge whatever they can find while dealing with walkers. If that doesn't get you pumped, the game allows you to drive the story forward and make your own decisions, similar to the Telltale games. Can this backfire? It sure can, but the short gameplay that was shown looks promising enough.
4. Marvel's Avengers (May 15th, 2020)
Can Marvel finally deliver on great games like they do with movies? The answer remains to be seen, but with the upcoming Marvel's Avengers game releasing in May, we'll certainly get our answer. This game is not connected to the MCU in any way, but it still features most of the major Avengers (except Hawkeye) and will include Ms. Marvel. This is the game I am most nervous about, considering it will contain micro-transactions, but it's still an Avengers game. The plot sounds interesting, since Captain America apparently dies in the beginning, but you get to play as every hero. That might sound too good to be true, but it's something that's worth checking out. Let's just hope they can squeeze in a dancing baby Groot for a small cameo.
3. Ghost of Tsushima (TBA, 2020)
And now we have the only game on this list that doesn't have a confirmed release date. Despite that, I am looking forward to this game with sky-level anticipation. The gameplay and graphics look gorgeous, and the setting is more grounded, giving players the chance to not feel like an overpowered killing machine. The main playable character is the last samurai fighting for freedom during the first Mongol invasion of Japan in the 1274. Gamers who are into history should dig this, not to mention you get to play as a samurai.
The first bit of gameplay was revealed in 2018, showing many similarities to the Assassin's Creed games, including the combat and stealth mechanics. The first official trailer was released at last year's Game Awards, revealing a beautiful open world that will probably take up a lot of time to explore. The only real downer so far is that there is no confirmed release date, but it's pretty hard not to be excited about this game. Let's just hope we don't hear a delay announcement (or two) instead of a release date. Fingers crossed.
2. The Last of Us Part 2 (May 29, 2020)
Here's a game that gamers have been waiting on for a while. The anticipation has only gotten higher ever since The Last of Us Part 2 was announced back in 2016. We got to see a nineteen-year-old Ellie talking to a much older Joel, swearing revenge on an unspecified group of people. A second trailer was released in 2017, introducing some new characters and an antagonistic group of religious zealots. Some actual gameplay was shown at Sony's E3 2018 event, where we got to see Ellie slice and dice her way through some unlucky bad guys. Another trailer was released last year in September, revealing some extremely bloody gameplay that showed Ellie fighting hostile humans and the infected, as well as reuniting with Joel.
The amazing duo of Joel and Ellie is what made the first Last of Us such a great game. Sure, there was the intense gameplay, but their chemistry is what kept everyone playing. The game was originally set to be released next month, but we unfortunately have to wait a little bit longer. That only means someone is taking their time to make sure it turns out as great as we want it to be. Of course, it could also be a big letdown, but let's stay positive.
1. Cyberpunk 2077 (April 16, 2020)
Where to even begin? Cyberpunk 2077 is a game that sounds like it's got it all: The immersive open world setting, the variety in customizations for your character, the gorgeous graphics, and having Keanu Reeves in a starring role. Seriously, what more can a gamer ask for? There is so much content in this game and I can sit here all day and talk about it, but I'll shorten it up the best I can. This game has a Judge Dredd-like vibe to it, where your character is in a large, futuristic megacity and you get to fight lots and lots of dangerous people. Does that sound like a generic game? Well, just watch one of the trailers and see for yourself. This is a game that has been long in the making and will surely not disappoint. And again, there is Keanu Reeves.
There you have it, my top five most anticipated video games of 2020. It's likely that one of these games will be a big disappointment, but hey, I got the other four to enjoy. What other games are you excited about?