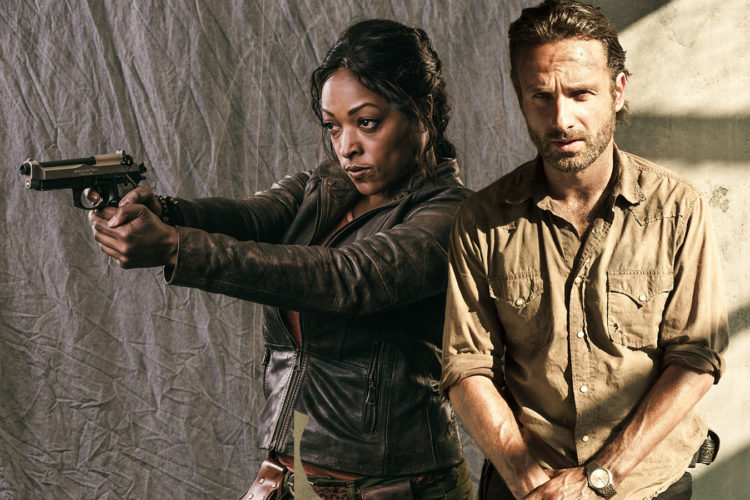 Believe it or not, Z Nation has still not toppled The Walking Dead, and there are several reasons for this that many upon many of the fans of both or either could give you. The zombie craze that has been going on for so long has been able to capitalize with both shows and has reached such a crescendo that people are kind of split on whether one show or the other should be completely dominant. Those that pull for Z nation seem to think that it's better because it's more creative, more innovative, and far less bound up in its own drama. Those that are for The Walking Dead tend to like the storytelling, the gritty nature of it, and the reality that some people you really like aren't going to make it out alive. In other words, both shows have their share of positives and negatives and quite honestly it's up to the fans to decide just which one they really like. As to which one is better, The Walking Dead is, for now, holding steady as the big favorite.
But you never know what the next season is going to bring.
TWD was innovative when it first came out, so Z Nation had to step up
Innovation is great but it's not the only reason why a show is so awesome. Sure Z Nation took things in a different direction. They kind of had to in order to really keep a competitive edge when it comes to the zombie game. If they'd gone about doing things in the same way the show would have likely been cancelled the first season out. As it is however they've been gaining popularity and have seen their numbers rise as they've become a true rival for TWD. But don't credit just the innovation, because that continues to change with time, and likely as not there could be a show on the horizon that will challenge ZN before you know it. Just be glad that it's there and gives viewers another show to focus on that's different enough for people to enjoy.
The Walking Dead keeps all the gore but loses most of the humor, which a lot of fans like.
ZN depends a lot on its funny side as well as the dramatic and horror-laden aspects of the show. That's great for people that want to see it and makes it possible for others to enjoy the program. But there are those that would like to keep it real by reminding others that a zombie coming after you is not the time to be laughing unless you're that sick and twisted in the head. TWD definitely reminds you that between the walkers and the living the only real distinction is that the walkers don't always choose to feast, they have to because it's their natural impulse. Humans on the other hand choose to do violence to each other for various reasons.
The hybrid idea is different, but in TWD it doesn't seem like it would fit.
This could be one reason why ZN is trailing, the whole hybrid idea is great for some people but for those that have been keeping up with TWD the finality of becoming a walker is a lot more horrifying than being a thinking undead. It proposes an idea that you can be not among the living but still function as though you are, which means it's pretty much like living in two worlds that don't normally coexist. This is great for some people that like to have their cake and eat it too, but the realism of TWD is that once you've turned it's all over. Your mind is gone, your soul is gone, and all that's left is the need to feed and to continue forward like a mindless automaton that has to feast on flesh.
There's really no need to say which is better since fans tend to like what they want to like and will justify their decision without fail. But between the two, and judging by the ratings The Walking Dead still has the numbers even as it continues to feel pressure from Z Nation. It's likely that ZN will continue to climb since it's the newer of the two but unless TWD can come up with new and interesting plot twists it's possible that the show might be saying goodbye after another season or two. If that does happen there won't be much need to compare the two shows any longer, especially if TWD decides to go out on a high note.
This is one of those issues that depends largely on the individual and what they like, as it can't possibly be settled any other way. People will watch what they want regardless of who says which one is better.