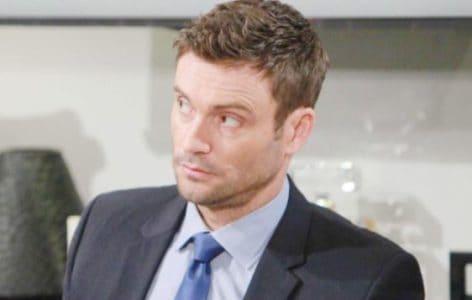 Young and the Restless fans probably won't be surprised to hear what Victoria has to say to Cane. They have worked together many times before on situations that aren't entirely honest or good, and this is no exception to the rule. They have a history of doing illegal things together, and this is not going to surprise anyone. She will stop him to tell him they are being sued.
Is this what Cane envisioned when he made the plan and put it in motion to get Billy out? There is a chance he didn't see this coming, and Victoria still has no idea he is the one who caused this mess. How will he handle this, and what will happen to their partnership now? She's not going to be happy when she finds out he put this all in motion just to hurt Billy- and she will not forgive him for this.
The simple fact is what he did is not about to go unnoticed, and they will have to face this some way, somehow. They have a lot to deal with, and she's not going to be able to forgive him when she finds out how much he planned on hurting her knowing how she feels about Billy and their future. It's going to cause a serious divide, and no one can handle this. Victoria has a chance to see things for what they are, but will she see them for what they are or what she wants them to be?