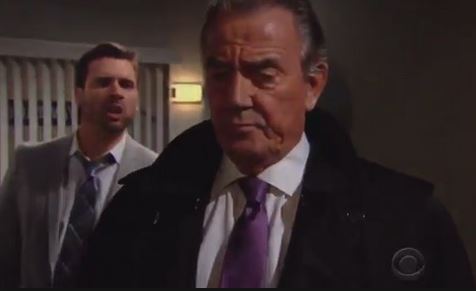 Young and the Restless fans cannot believe that things are working for people the way they are right now. We brought you news a few weeks ago that Nick and Victor might not have a good go of things in the near future, and it turns out we were just not wrong about that. They are not working out well for these two men, and things will not get any better for them in the near future. What we know is this; there is a good chance these two men will face off today about something that Nick is not happy about. We aren't shocked at all, of course, considering what Victor is like. But Nick is shocked. He cannot believe what is happening and what it means for him.
He might have thought his father was out of his life and not meddling while he was in the hospital and he was not happy, but things never work out like that. They don't work like that because this is not a man who ever minds his own business. He's a man who does what he wants, when he wants, for whatever reason he wants. He's not a man who does things for the fun of it when he's got a chance to do things for whatever works for him. Nick is not happy, and this means they are going to face some serious issues in the meantime. It won't go well for him, though, but he doesn't know that.
Now that Nick and Victor have been going through one of their good phases, it's time to take that situation and change it more than just a little. They never really work on things more than a little at a time, and that's not something we can handle or help in any way. They will always fight, and this situation is no different than any other when it all comes down to it.
Stay tuned for more Young and the Restless and be sure to check out TVOvermind daily for the latest Young and the Restless spoilers, news, and updates.