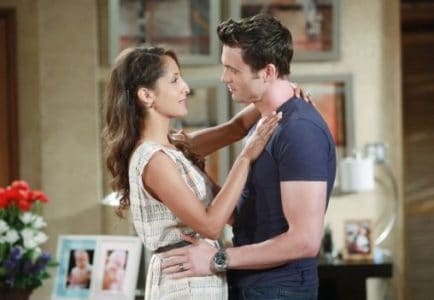 Young and the Restless fans are a little confused. We think that there is a chance Cane and Lily's kids are working on getting them back together. Who could blame them? They are children who want to see their parents together, happy, and in a good place. But they also want to see their family in a place that's good for them and not just because of all that's going on. And there is one small problem.
You see, Hilary has been very close to Cane lately — and we know how she feels about Lily as it is. She did all this to make sure that Cane was in trouble, found out, and that his marriage failed. And there is a lot of problems going on behind the scene in her mind. She managed to get him in trouble, get him kicked out of his job, get him alone, and now she's his new bestie. And we think she wants a chance with him.
If she finds out that he is growing closer to Lily again now that she's decided she wants to move in on this situation, we think things might be ugly. She might not like that. She might not want to see that happen, and she might just work very hard to ensure it does not happen. Will she break this family up again, or will she back off and let them have what is theirs and what works for them? We don't know if that will work.