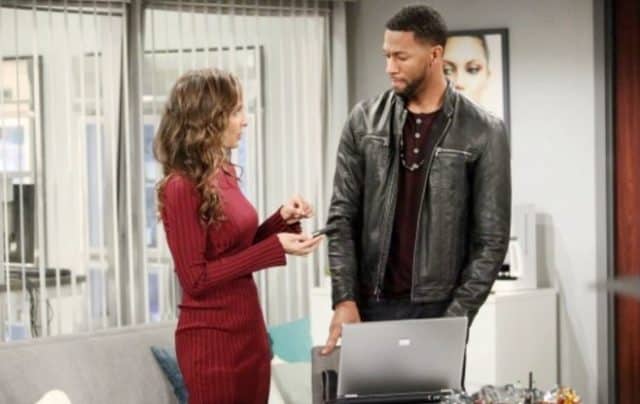 The Young and the Restless fans can't wait to find out what will happen next, and we hear it's going to be quite good. We hear that Victoria and Jack are going to go head to head. They are both the heads of two very different companies, and they have some serious business rivalry to handle. They have a big contract on the line. They both want it. They both feel they deserve it more than the other, and they both have no reason to want to give up to the other one. This is going to cause some serious issues, especially since Victoria is not on the winning end of this deal at the moment. It appears the company who wants the contract is leaning toward Jack's company, and it's not looking good for her.
She's going to go to a source to see if she can find a way to make her skin care line look like the best possible on in the world so she can get the contract, and she's going to find something shocking. She's going to find a piece of information so dark and dangerous it will guarantee she gets the contract and leaves Jack's company wishing they had a way to go back in time and erase some things. But that's not all. We have reason to believe that the information she's going to find is so dangerous and so dark that it might not just ruin the chance Jack has of getting this contract, it might just ruin his entire life.
Whatever she has could take him right out of a job, a family, and even out of town. What can it be, and what has he done? Do we know what it is already, something that he's done to our knowledge that's just not been discovered by anything else, or is it something darker and more sinister than even that? We don't know, but we do know that whatever it is, it's going to cause her some heartache in the meantime. She's not a bad person, so will she ruin his life for personal gain?