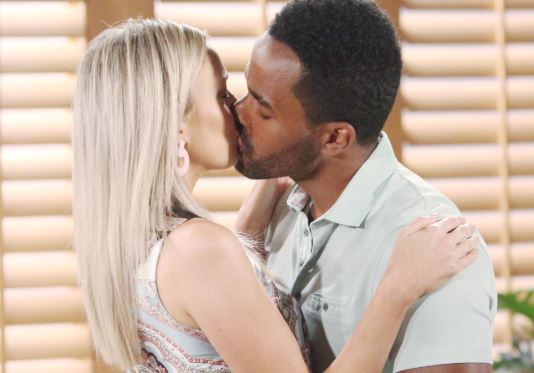 Young and the Restless fans know that Jack can be a bit of a tough love kind of man from time to time, and this is one of those times. It's not something that many people like to see when they get things in their own mind, but he's in the middle of shoveling it out like it's his job. He's got a lot going on in his family and his work, and he's got a son who is looking to get married to a woman with whom he's struggled to make things work, and nothing is working out all that well for him in many other aspects. He's been a man who has had a rough year or two, and his own family led to that in many ways. His tough love is something he feels is necessary for their lives, and he's not giving up on that no matter how much he tries to do it.
Meanwhile, we also know that Christine is looking to make some moves, and Paul is all over being supportive. When she decided she was done with the job she had and she would not seek a re-election, he was behind her all the way. He continues to support her decisions now that she is making some other moves and looking to change her life in other ways. It's good for her, and we appreciate that about her. She's making some big life changes, and those changes are good and nice. For one, she's going to kill it no matter what she does, and he's going to make sure no one gets in her way. Nick, of course, is going to have a moment when Phyllis does or says something that stuns him, but we don't understand what he's up to. We don't get it.
What's Happening on the Young and the Restless
The drama is just heating up this summer on #YR, so don't miss a minute! You can watch full episodes on https://t.co/ddj66Tkpax or on the @CBS app, which you can download from any app store. pic.twitter.com/eyhA69DDiI

— Young and Restless (@YandR_CBS) July 30, 2019
We love the drama, don't you?
What's Next on the Young and the Restless
https://twitter.com/YandR_CBS/status/1155478010918658049?ref_src=twsrc%5Etfw
It seems that Tessa and Mariah are going to make things work no matter how much we don't want to see them make it work. They aren't our favorite couple, and we've been very honest about that. We cannot get on board with them. We don't like Tessa, and we never have. We just think that Mariah can do so much better. But, they have some celebrating to do. They have a few things going well for them in their lives, and they are enjoying that right now. They are loving it, getting things to work nicely for one another, and they are not going to stop that. Nick and Devon are also having a good time when they team up to get some stuff accomplished. They are all having a situation work in their favor today, but how long will that work?
Nate is someone who has some serious feelings for Abby, but he's just not sure if she is as into him as he is into her. She's not, if you ask us, but she's keeping him on his toes in every manner of speaking. She's making moves in her life, and they might not always correlate with the way that he is making moves in his own life. That's all right, though, and we think that they will make it work. She's doing what she needs to do, and he seems to like the fact that she is keeping him on his toes so much. It works for him.
Stay tuned for more Young and the Restless and be sure to check out TVOvermind daily for the latest Young and the Restless spoilers, news, and updates.