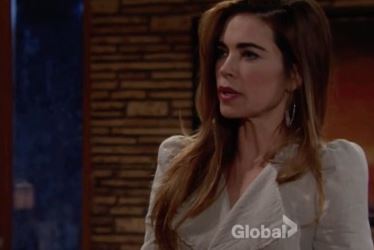 Young and the Restless fans know Victoria is getting an earful right now. She's got a lot going on in her mind, and she's not about to spend another moment worried about what is going on in her life. She's tired of people getting on her about her decision to fire Cane. She did this to him because she felt she had no choice. His personal decisions and lies don't resonate well with clients, and she's not about to let her own business sink because he can't make good decisions.
Unfortunately, many people feel she did him wrong. She didn't do anything wrong, but he did everything wrong. It seems there are people who believe she needs to give him another chance because he's a friend and he needs something in his life — and we have a feeling her own son might be on her case about what she did to Cane. He's involved with Cane's daughter right now, and he wants to make Mattie happy despite the fact that his mom is right.
It's an ugly situation, and she's going to have to live with the problems her son feels they have no that they are in this situation. She's done what she feels is right, and she will not be dissuaded from believing what she did was the right thing. She's not going to spend another moment worried that he can't handle her own decisions when it's not even his business – she has to do what's best for her and her life.