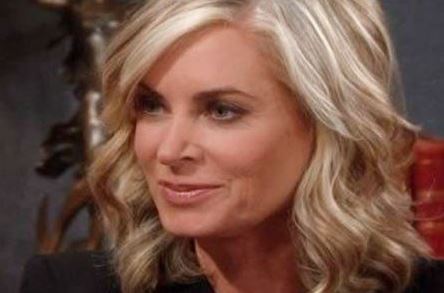 Young and the Restless fans are sure that Ashley is in an emotionally poor place right now as she is so worried about her mother and the drama that's going on in her life otherwise. She's got Dina home and wanting to spend more time with her, and she's got her brother's drama to deal with. She's got a lot on her mind and her plate right now, and it's taking its toll on her. She's got to find a way to change her life at the moment, but she can't seem to make that happen.
And things are only going to get worse for her this week as she finds her mother is not responding to her. She's already worried about Dina, and not hearing from her is only making things that much worse. She's got to find a way to make sure she's capable of spending her time with her mom and dealing with her life, and it's going to go bad quick.
Dina is dying. Graham left her there for dead, and it's going to be Ashley who finds her. It's ugly, it's bad, and it's a situation they cannot seem to control. There is nothing they can do about it, and they want to try and make it stop right now. And this is going to turn into something so much bigger. There might not be hope for Dina after this, which means Ashley's already fragile personality could be the next one to break down.