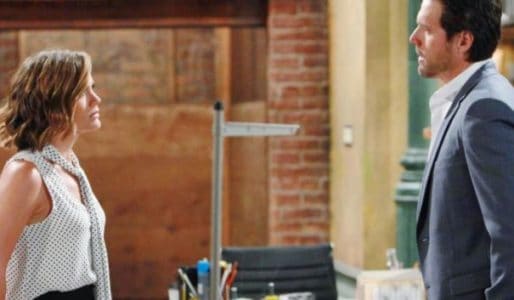 Young and the Restless fans want to know what Nick is going to tell Chelsea. We've watched their relationship grow so slowly over the course of the past few months, and he's about to drop a bombshell on her. We don't know what he might tell her, but there are so many things that might change the way she feels about him, including the fact that he's perfectly aware of what happened to his brother — her husband — and that he's been covering up for their father for some time.
Or maybe he will tell her that his family helped Chloe get away. Or maybe he will tell her that she's not really dead, or maybe he will tell her that there is a chance Adam is still alive. Or whatever. We don't know, but he's worried she might do something drastic and stop having feelings for him. Of course, that doesn't mean anything for him when you think about how many things she's keeping from him.
If he knew she's aware that his child isn't his child, he would never talk to her again. If he knew that she and his father are keeping the child's paternity a secret and that Adam is actually the father of the child, Nick would be devastated. Of course, that means they'd have to work things out in another manner, but they might as well get all their secrets out there and just lay it all on the table. It might be the best thing.