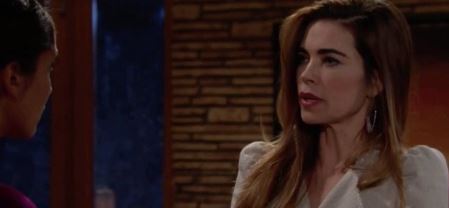 The Young and the Restless fans are not about to spend another moment waiting around to find out what happens this week. We're going to see Cane tell Mattie what happened at work and why he got fired. Her reaction is going to be bad, and we have a feeling it's going to extend into her newfound relationship with Victoria and Billy's son. She's got feelings for Reed, who isn't a big fan of his mom all the time — and we can't wait to see how this one plays out. Will Mattie blame Reed and his family for ruining her dad's life, or will she blame her dad for ruining hers?
We're also going to see that there is a chance Victoria might want to speak to Lily, and she'll want to apologize to her. She's not someone who dislikes Lily, but she feels she has no choice in the matter. She likes Lily, and she liked Cane, but her business is her baby and that comes first. Will Lily have the energy to spend her time being mad at Victoria or will she even care?
Her husband did this to himself, so we have a feeling she's not wasting too much of her time feeling sorry for him. She's not someone who seems to have a lot of issues with her life when it comes down to him doing what he needs to do, and we suspect she's going to forget about this apology and not consider it important.