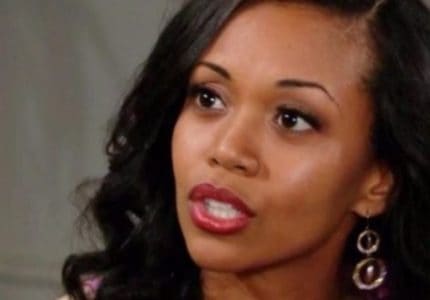 Young and the Restless fans know that Hilary has been working very hard to ensure she gets to spend some more time with the man she was once married to. Devon and Mariah have been seeing one another for a while, but Hilary's decided she wanted him back. Mariah is going to dump Devon this week, but we want to know what is really going on with her. She's been kissing a girl, and that might be why she's making this decision. There is also a chance she is going to break up with him because of Hilary's knowledge of these things.
Either way, will he go back to his ex? Will Devon want to spend anymore time with Hilary? They had such a bad ending to things, but she's managed to maintain a place in his life. She is working very hard to ensure that things are going her way in life, and we want to know if this is her plan?
She's been working so hard on making her life what she wants it to be by taking down everyone else. She's worked so hard to take them all down and make them all miserable, and we can't help but wonder if this means she's going to take matters into her own hand. Is this her doing? Is this what she's been wanting to happen or are things just working out in her favor at the moment? We doubt it. She's not that patient in life.