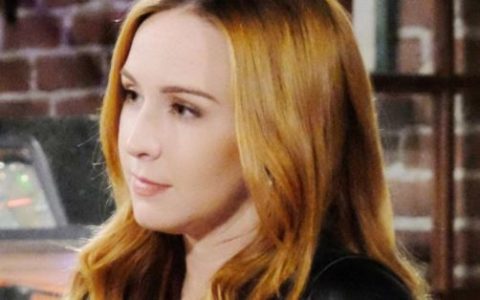 Young and the Restless fans know that Mariah has feelings for Tessa. They've been having more than a bit of a flirtation for some time now, and she just ended her relationship with Devon. We aren't entirely sure she did this because she wants to be with Tessa more than she wants Hilary to leave her alone, but what do we know? We do know that she's opening up to Tessa about how she feels. And we aren't sure it's going to go well. There is a good chance that these feelings aren't nearly as good for her as she thinks.
Tessa, as we know, is involved in some shady dealings. She has a past with some people no one knows about, and we think she might have more to her than she's allowing us to see. We won't be surprised if it comes out that she's not entirely on the up and up about things in the near future, and we also think there is a good chance that Mariah is not all that important to her.
But what will happen when Mariah opens up? Will Tessa feel the same way, or are our suspicions right? We don't know what might happen here, but we do know that there is a chance that Mariah might end up with no one. And that might be something that Hilary just loves. She's not very nice to Mariah, and she might love this if it is what ends up happening to her. She's unkind.