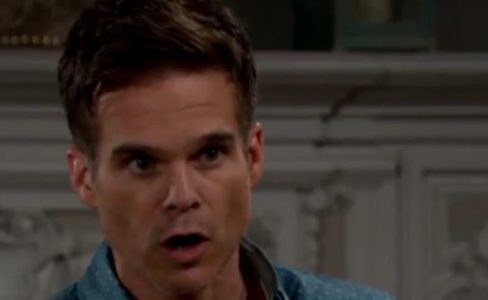 Young and the Restless spoilers are a little bit heavy on Kevin today. We know that Dr. Harris is not happy with his presence in his home, and that he is not happy to have him there ruining all he's worked for with Victor. So we know now that Harris is planning on turning against Kevin to plot against him. We don't know if he plans on killing Kevin or if he merely plans on making his enemy go away. We don't know, but we do know that there is a chance someone is getting hurt here.
That's not all that Kevin is worried about, either. There is a lot of people upset and worried about him right now. Paul and Scott are worried that he's been gone so long. They know he needed to get out of town and away from the horror of seeing his bride-to-be dead at her funeral, and they have no idea that Chloe is actually alive and well and with Kevin right now. There is a lot happening here, and people's worry might make things more difficult on Kevin.
Will someone find him? And if they all start asking questions and looking for him, will they find out that there is so much more going on than they originally thought? We don't know what might happen, but we do know that there is a chance Kevin's own friends could be the nail in his own coffin if they don't mind their own business.