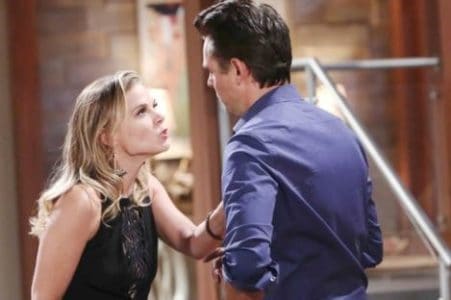 Young and the Restless fans have seen this situation coming from a mile away, but it turns out there is more to this than most people realize. We know that Billy and Phyllis have fought long and hard with their relationship. When they first decided to make a go of it, it was a situation they didn't entirely want to deal with. They were dealing with a very envious and jealous Vickie, who wanted her baby daddy back in her life. They've been through so many ups and downs and times when people thought they'd never make it — and they didn't.
But she was sure she could get him back. She did everything in her power to break them up, and it worked for a moment. But they ended up back together and happier than ever. Now they are on the easy swing of things in the middle of this relationship, and they are looking to find a way to make it work for themselves.
So when Billy announces this week that they are moving in together, it's not a surprise to anyone. They've been on this path for a while now, and things aren't going to change for them. They are ready for this next step in their partnership, but we have a feeling they might not be met with the kind of happiness and excitement that everyone else might have. They might not see it happen, but someone will want to see things change between them.