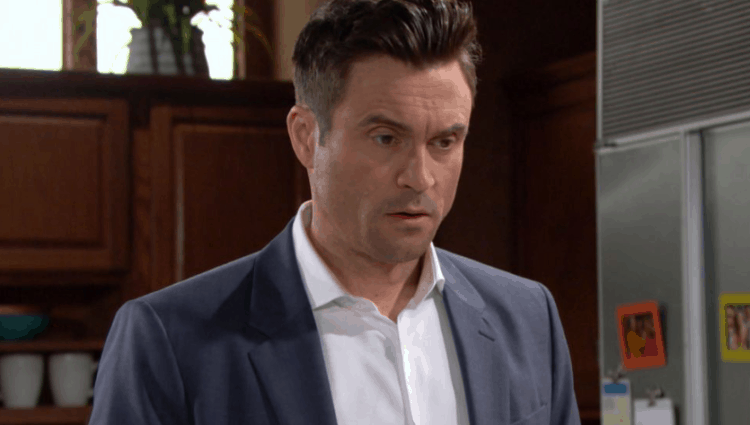 Young and the Restless fans are not sure what is happening with Rey and Sharon. They are turning up the heat on their kind of relationships, and he is taking her on a date that might just take things to the next level. Forget that he is married to a woman who is faking a pregnancy and she just got out of prison and avoided being sent there for the rest of her life for being an accomplice to murder. And that's not all — but we will focus on the present at the moment. Things are just a mess for her, for everyone else, and for all of them who are focused on things we just can't handle. At the moment, however, we get to see things work out in favors that aren't always the best ones. They are taking the next level to right now, and that is what they want to do.
Additionally, we are just sitting here wondering what is going on with Ashley and her return, and the fact that she's been taken completely off-guard, and we also want to know what is going to happen with Cane. He's clearly a mess knowing that his wife wants to divorce him. He seems to think that there might be more going on in his life that she is aware of, but it's really not. She is not going to give him yet another second chance after the one-night stand he had that gave him a new baby that doesn't belong to her. Making out with Victoria any chance he gets is not something she's about to put up with while she's in prison. He can wait a year for her to be back together. They just have to get it together, but he couldn't do it and now she is done.
What's Happening on Young and the Restless
https://twitter.com/YandR_CBS/status/1111681657201807361?ref_src=twsrc%5Etfw
Moments like these, though.
What's Next on Young and the Restless
https://twitter.com/YandR_CBS/status/1112353856501899264?ref_src=twsrc%5Etfw
It turns out that Jack is back, and he is better than ever. He's managed to get his goal to work for him, and he's the new CEO at Jabot. Things worked out for him as they should, and now it's time for him to plan his next move. He's spent so much time focusing on getting back into his role and working out for the best, and this is the new chance he has to get things together. We know that things are not going to work out for him in everything he does, but this is one time he is getting exactly what he wants from life, and he's going to enjoy every moment of that in his life. And, we have to mention there will be some excitement for Ana as she and Jett form a bond that we didn't think would happen.
Additionally, we have some gossip to share. It turns out that Gina Tognoni is leaving the show, but Phyllis is not going anywhere. In fact, it turns out that Michelle Stafford, the woman who was originally Phyllis, is going to come back to the role. She brings us some joy and some pleasure, and we are excited that she is coming back and bringing her own personal role into this situation. She's been on General Hospital playing a meek Nina for so long it will be nice to see her come back to a role that's powerful and more out there for her. She's one of our favorites, so this is very exciting news.
Stay tuned for more Young and the Restless and be sure to check out TVOvermind daily for the latest Young and the Restless spoilers, news, and updates.
Tell us what's wrong with this post? How could we improve it? :)
Let us improve this post!