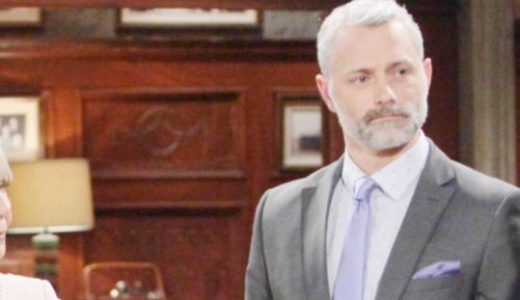 Young and the Restless fans know that Graham is more than he indicated he was, but we still don't know exactly what he wants. It's clear he has a hold over Dina and that he is the man making her decisions for her, but we don't think it's coming from a place of love or care. We think it's coming from a place of revenge. Is this financially motivated, or is there something he wants to avenge for his late older brother and what Dina and her daughter caused him in his life when he made the choice to sleep with both of them behind the other's back?
Dina is worried that her most recent conversation with her son Jack did not go well, and she's going to want to do whatever she can to make that right. Can she convince him that she's sorry for her past life and that she didn't mean to make living with him sound like a terrible thing? Jack offered her the chance to come live with him at the mansion, and she said no.
Graham is very worried that she wants to talk to her son again and clear the air, but he's not worried because he cares. He's worried because he's afraid Jack will talk her into moving in with him and leaving Graham out. Whatever his plan, he cannot have Dina out of his sight this long. He needs to be near her at all times, and this might derail his plans.