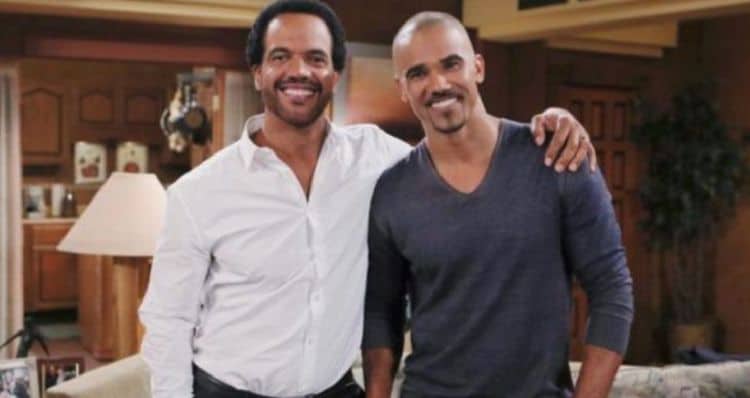 Young and the Restless fans are more than a little bit excited about this week because it is a big one. To spend the week celebrating and focusing on the Winters family is everything good because we do love them so much. We are so saddened and still so shocked by the unexpected death of Kristoff St. John in early 2019. He's the patriarch of the Winters family, Neil Winters himself. His death rocked the world, which is why we are nothing short of entirely elated that we get to see him for a full week in these episodes that are all about him, his family, and the people who are close to him in every manner possible. This is such a good week. Today, we will see Neil and his brother, Malcolm, played by the handsome and talented Shemar Moore. It's Moore's first appearance on the show, and it's nothing short of memorable. Let's talk about Shemar Moore a bit More. Pun intended.
He's From California But Lived All Over
Shemar Moore was born on April 20, 1970in Oakland. He was there with his mother and his father, but he did not live there his entire life. His mother, Marilyn Wilson, is a business consultant who taught mathematics all over the world. She worked in both Denmark and Bahrain, and he lived in both places with her while he was growing up. He spent his infant years in Denmark and then moved to Bahrain at the age of four. However, they moved back to the states when he was around seven, and they lived in Chico. They later moved to Palo Alto, where he graduated high school before attending Santa Clara University.
YTR Was His First Major Role
He worked for many years to find his way into show business, but we can say that this was his first big role. The daytime role was one that lasted approximately eight years for him, and he was good in the role. He came and went a few times while he was working on other projects, but this is the role that made him famous. The year he left this show is also the same year he took on a very big role on a very popular primetime show called "Criminal Minds," where he played FBI Agent Derek Morgan. From there, he left the show to do a few other things before being given his own primetime show called, "S.W.A.T." on which he still stars.
He's Never Married
Even though he is now 50, he is not a man who has ever tied the knot (clearly because I am happily married and unavailable to him). He's dated plenty, but we don't know if he simply never found the right woman with whom to settle down or if he's just not that interested. His work keeps him busy, and that might be a deciding factor. He also has no children. We don't always know much about his personal life, but we do know he was linked to soccer player Shawna Gordon around 2015, and then with actress Anabelle Acosta in 2018. Otherwise, he is a man who is nothing short of impressive when it pertains to keeping his personal life as private as possible. He's got that under wraps, and he's good at it.
He's An Emmy Winner
Shemar Moore is a man who is not just good at his job, he's excellent at his job. He managed to walk away from the Young and the Restless after a great run with not only Emmy Nominations, but also wins. He was nominated in 1996, 1997, and 2000. The first two years were for Outstanding Younger Actor in a Drama Series for his role on Young and the Restless. The third and final nomination was for Outstanding Supporting Actor in a Drama Series, and that's the won for which he took him the award. We can say that he killed it, and we know he deserved that award. He's also an Image Award winner. He's won for roles other than his YTR roles, but these are the most prominent in his career. He spent a lot of time there, and this is a show with a huge following.
Tell us what's wrong with this post? How could we improve it? :)
Let us improve this post!