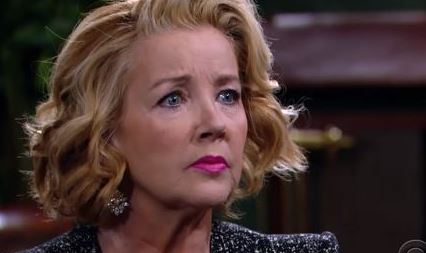 Young and the Restless fans aren't sure that everything with Nikki isn't going to come back and get her. She's been making some seriously bad choices lately, and we know that she's at her wits end. She's not making a lot of sense with her choices and decisions, and her little fling lately hasn't been helping her case. She's almost been found out, and most of her secrets are about to come out and make her life a little more miserable than it's ever been. She's not happy with the way things are going, and she's certainly not sure how to fix them at all.
She's got a lot of pressure in her life right now, and she's not entirely positive she can change the way things are going in their lives. She and Victor have made this deal that will get them what they want, but will it come at too much of a price for her?
She's already changing and making poor decisions, and more than a feel people have noticed. They're not entirely sure why she is doing what she is doing or what she plans on getting out of it, but people are very concerned about her and her choices right now. She's found herself in an impressive mess, and it doesn't appear she has a way of changing that at the moment. Can she get her life back on track, or are we going to see her fall further apart in the near future?