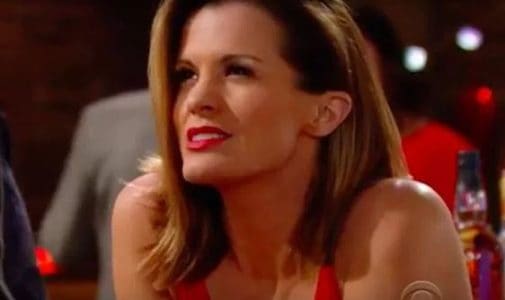 Young and the Restless fans know Chelsea is in hot water these days. She's not all that happy that her boyfriend is all up in her business and being a bit nosier than ever now that he's found that money in her bathroom. What does a quarter million dollars have to do in the duct in a bathroom, after all? That's not exactly the best place to put that kind of money, and it's not something we think they need to be doing to make it all work for them. And now we have to focus on things that are a bit more important.
What was she doing with that money? We know she's behind a site that's not entirely up and up, and we know she's making some poor decisions elsewhere. She did, however, let her boyfriend think that his dead brother — her dead husband — did that while it was there. She was sure she didn't know about it, and she's definitely get it into a bank account.
She is, however, a liar. And she's not going to do anything like that. She's going to do whatever she feels is best, and that's that. Now she's got Nick all over her about it, and she's going to make some bold moves to keep things secretive in her life. She's been in a boring place lately, so it's exciting to see her go out with a bang when she makes her final exit. We are so excited to see her now.