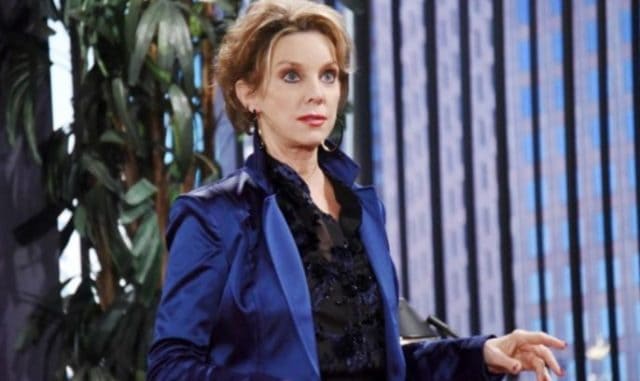 Young and the Restless spoilers tell us that the fact Jill and Colin are gone is not as serious as we thought. They aren't going to be gone very long, which means we can expect to see them back before the summer season arrives. There is a story line going on, but they will be back. There was a rumor that they won't be back as a couple, which means that they aren't going to come back together. They might come back in June, but only as a series of two separate people whose marriage did not work out the way they hoped it would.
What's really going to be the talk of the town right now is Chloe. Her life is making her miserable, and she's not sure there is anything she can do about it. She has to make some decisions, and it's going to come as she exits the show. What she is going to do before she leaves, however, is make sure everyone is aware precisely what is going on with Adam. She's working hard to get her life together, but it looks like things aren't working out for her the way she'd hoped.
What it seems like she's going to do is remember something about Adam's death and spill it to someone else. No one really seems to realize what's going on with the truth behind his death, and it seems she has more knowledge about it than anyone. Will she remember something important enough to resurface this story line, or will no one believe her? We don't know what is going to happen here, only that people will end up very upset as a result, and nothing like that ever turns out as well as we can hope. She's going to have questions to answer, and all it's going to do is bring up more of her past. She's looking to get rid of that for good, but she can't seem to do it when people realize she might have more answers than she is sharing with her friends and everyone else.