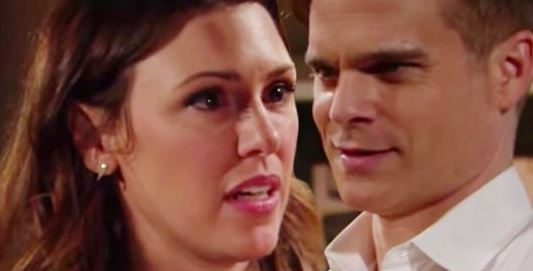 Young and the Restless fans know that Kevin is back, but we are all a little surprised to see that he is doing anything and everything that Victor wants him to do. When Kevin shows up at the club, Victor calls and wants him at the house immediately. Kevin does basically whatever Victor wants right now, and we have a feeling there is a lot more to this story than we've been told. There is nothing good happening here, and we think that there is a chance that Kevin knows too much or is in a place where he cannot forgo listening to Victor without facing serious consequences.
What does Victor want Kevin to do? We are seeing what they want us to see right now, but we all know this is only a small portion of what is really going on. There is so much more to this story that we don't know yet, and we can't help but assume there is more than we will find out in the near future.
Kevin is back. Chloe is not. Everyone thinks she's dead, and we are confused about what is really going on. What is being said might be true, but it might not be true. Will we find out the truth, or will we have to face more things that don't make sense to anyone? What's happening here is true Victor-style, but we still don't know the end-game. And that's always big for a man like Victor.