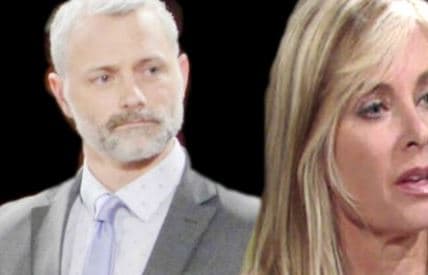 Young and the Restless fans know that Jack and Ashley are working hard on figuring out what is going on with their mother, and they are threatening Graham. Their mother is confused about why she can't bring him with her, and they are telling him that he has no power over her to stop them from taking her. When he decides that he has no problem with them taking her home with them, they are relieved. Jack is glad that he is not going to make this difficult for them, but he's also unsure what's going on.
It's not like Graham to be so complacent when it comes to figuring out what's going on. He's got a lot to deal with, and that means he's going to face some serious problems if they find out what is going on. They're going to wonder why he is so eager to let her go when he fought so hard to keep her.
And that's going to tell them that whatever happened with her stroke is not good news. She's become a liability and a problem for him, and he's done with her. Or else he found a way to get what he wanted from her, and this means that he's going to end up getting precisely what he wanted and that's all he needed. Will they be able to figure out what it is he is looking for before they take off with Dina and get her home only to realize it's too late?