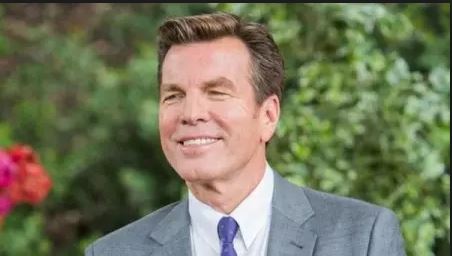 Young and the Restless fans know today is the day things change. We've already heard that it's the day that Billy officially steps into his new role at Jabot — the role that was always held by Jack. But now that Jack is no longer an Abbott, he's done. He's out. His role in the family business is no longer. He's not family, so he has no business in the family business. He's out of commission in every which way. And now that he's out and Billy is in, he's out in a literal sense. He's going to take off and disappear on everyone. He's so devastated by all this that he is taking what little he has left of his dignity and he is leaving.
He is out and he is not coming back. He will not go out of his way to make anyone else's life easier, but he will go out of his way to make sure he doesn't have to deal with any of this face-to-face. Where he is going and what he plans on doing is a mystery to us. All we know at this point is that he is going to make some big changes in his life. He will not be back in his own mind.
He will go, and he has no plans on returning. We all know he will be back eventually, and probably much sooner rather than much later. He will resume his role at Jabot, take back the company, and he will survive. He is a survivor. How this will happen, well, we don't know. We don't see a way out of this for him unless we find out there is a lie, something wrong, a total mistake, or something of that nature. It will turn into something very interesting in the long run, though. It always does, and it always will. And we just don't see how it will work for him, but we have no doubt in any capacity that it will all turn out perfectly well for him and for his life.