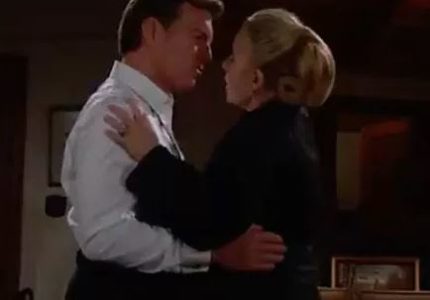 Young and the Restless fans are going to have a little bit of a meltdown when they hear this one. It turns out that rumors are very rampant right now that there is going to be something big happening before the Christmas holiday arrives. And we hear that it's Jack and Nikki ending their relationship and Victor taking her back into his house and his life as his wife. We don't know how this is going to go down, why this is going to go down, or how this is going to play out at all.
It turns out they are going to find things are not always as they seem, and this might be something very interesting for everyone. Is there a chance at all that she will really go back to her ex? Is there a chance she will really do this out of love or is it something else entirely? Is she doing this because she has no other choice?
Or will she really just work on putting their family back together for now? We don't really know at all what might happen here, but we have word that this is one family that will be back together in the next three weeks. Which tells us one thing; a lot must be going down in the coming weeks. Because right now they are not big fans of one another and it's not good news for anyone. So what is going to happen to make all this actually happen?