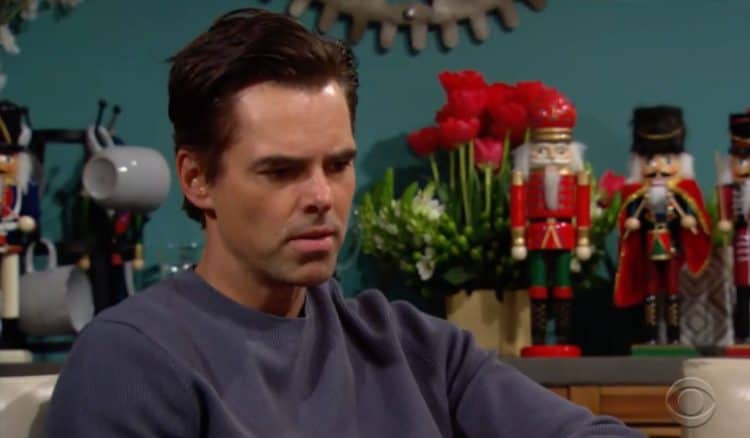 Young and the Restless fans aren't sure how much they want to see happen within certain situations in the new year, but we do know that we have some questions. Well, let's be honest; we always have some questions. We always want to know more about what is going on, and we always want to know more about how to get through things that are happening. We always want to know if there is something else that will make our lives change. We want to know if there is an answer to the burning questions we feel. We want to know if our favorite characters will change. We want to know if they won't. We want to know if they will bring us the A game that we know they have in there. We want to know so many things going into this new year, so here we go.
Will Nick Ever Get A Happy Ending?
We don't think so. He's got all the power in his hands to allow this to happen, but he won't. He will never allow himself to simply walk away from his family and the people who drag him down. We get that he has kids he has to focus on and things that do require he be here; he can't just walk away from that. But, he never allows himself to break free of the same circle of people who make him nothing short of miserable, and that's no way to live your life.
Will Adam Ever Behave?
No. He will not. The reason is that no one ever, ever holds him accountable for his actions. They give him all the free reign to do as he pleases, when he pleases, and they let him live his life doing whatever he wants whenever he wants, and they don't make him pay for his poor actions. He will never learn to be a good person if he is not made to be a good person. And they will not make things better for himself if they don't make him pay for the things that he's done. He's never going to do anything that will make him a better person if someone doesn't make him a better person. He's never going to do things that work out if he's not made to feel the loss and the extremes of his life. He's a man who will not learn, and we don't think that they will ever make him learn to behave and make good decisions.
Will Abby Ever Grow Up?
We think she will. Of all the people who need to grow up and live a life that works for themselves, she might be the one who actually does it. She's been through a lot. She's been the princess. She's been the diva. She's been the failure and the entrepreneur and the person who does all the things that you do when you're finding your way. She's taken a long time, but we are beginning to see small bits of change in her life. we are beginning to see that perhaps she can make things right, she can make a difference, and she can change her ways. She might not be the best person for everything, but she's getting better at so many things in her life. We actually think she has a fighting chance, and that's something that makes us feel good.
Will Victoria Ever Stop Focusing on Herself?
She's so into herself. She's into her likes, her dislikes, her future, her feelings, and not much else. There's nothing wrong with being in-tune with yourself. There is nothing wrong with the many things that are going on in your life and being attentive and paying attention and doing what is best for yourself, but what about how bad it is when things are not at all about anyone else? You can be selfish when it's necessary, but you can't be selfish when it means that everything and everyone else is put on the backburner. It's not how things work. She's like that, though, and we aren't sure she will ever grow up, change, and make the right choices. It doesn't seem likely.