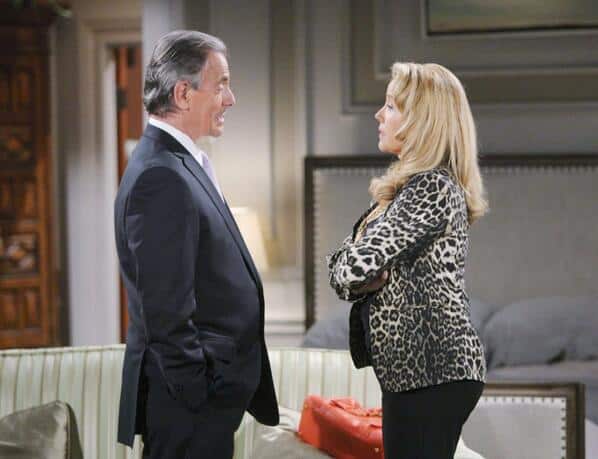 Young and the Restless fans know a thing or two about expecting the unexpected. It happens all the time around here. People see what they want to see, they don't see what they don't want to see, and they don't know how to focus on anything other than what is happening in front of their faces. But, we also know that there's a lot more to this than meets the eye. We know that sometimes, we see things as they are, but we don't see things as they need to be. We see that there is a chance we might need to figure things out for ourselves, but we don't see things working out in any other favor. We know we cannot predict the future of the show as fans, but we can say that we are sometimes shocked by what happens and how things go down even when we thought we knew how it was doing to work. We aren't always fans of what is happening, either. So, here are a few of our least favorite unexpected turn of events.
Dina's Man Drama
We knew that there was a time when Ashley found out she was not actually an Abbott and we learned that Dina might have been a bit of a bad girl in her day. She had a few affairs, and we certainly were not shocked by that. That's the way the game is played around here, and she was certainly not someone who would ever have done the right thing all the time. But when it was thought that Jack might not be an Abbott, either, we were shocked, horrified, and completely appalled at the sheer number of men who could be his father if his father was not his father. You see, we have to sit here and do a little bit of math. She was married to Abbott at the time. You can only get pregnant a few days a month when you're ovulating, and that would have meant she was with more than a few — like, a LOT — of men over the course of just a few days in one month? That is just unbelievable to us, and we cannot fall for that one at all. We just cannot get on board with that.
Diana's Death
She was around for a long time, but she didn't make many friends. That's not a surprise to us in any way, but she did die a horrible death. You see, she was killed and everyone was suddenly the biggest suspect in the world. They all thought they knew who did it. They all thought they knew it was someone it wasn't, and they all thought that they had the answers to tall the problems, all the things, and all the stuff. We aren't sure why this didn't work out well for anyone, but we do know that this was a problem for everyone. She was dead, and they did not know who did it. Everyone was a suspect at the time, but we do have to admit we did not ever think it would be Nikki Newman who killed her. Though, she did it in self-defense, allegedly.
Summer's Match
We don't care that much for Lola, and we've never made that a secret. We don't like her with Kyle, but we love Summer and Kyle. So, when Lola, the woman who took Kyle from Summer, was diagnosed with a live issue after she was attacked, we were horrified when no one was a match for her. She needed a transplant, and the only person in the world who matched her was Summer? Really? They dislike one another more than just about anyone in the world, and this was the matching situation that they figured would work out for them? We didn't see this coming, and we are horrified tha this worked out this way, and yet she did it and worked through this and saved this woman's life knowing she was the only thing in the way. She did it, we didn't see it coming, and we didn't know much else about the entire thing. It was a whole situation, and that's a whole thing.