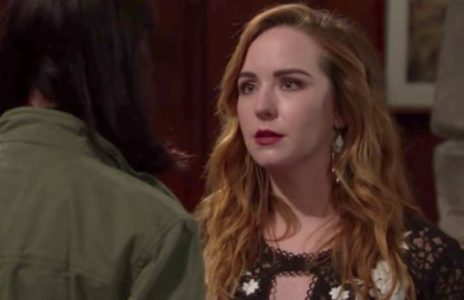 Young and the Restless fans aren't entirely convinced things will turn around much at all for those in this situation, but it turns out Mariah is not in a good place. She's not been in one since Tessa made it clear to her that they were not going to be a couple. Mariah left Devon for this. She changed her life, figured out she might not be who she thought she was, and she changed it all up. And now she's finding that many things just aren't working out for her.
She's going to learn something even more awful tomorrow. She will get some news that won't come as a shock so much as it will come as a total and complete horror for her. She won't be amused, and she won't know what to do. Does this mean she will turn to Tessa to find out what is going on and how she can change her life? Or will she turn to her other friends?
They don't know what's been going on in her life lately, and they aren't sure how to change their feelings about all that's going on with everyone else. If she opens up to them and tells them what is going on in her life, will she be able to count on them to help her and make her feel better? Or will she find this is something she just wants to deal with on her own?