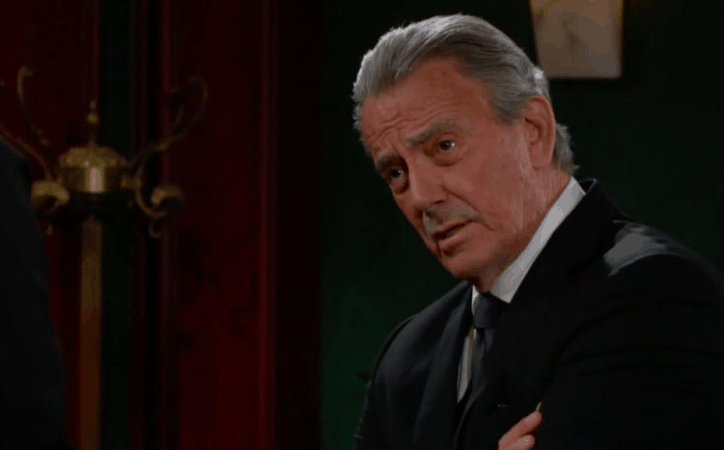 Young and the Restless fans know that Victor has a long road ahead of him as he tries to get his family to be all right with Adam. Now that he has his memories back, no one wants to forgive him for the many things he's done to them. But, in all fairness, he did some very ugly things to so many people. He's been in a place where he has to focus on things that aren't his decision, and he has to find a way to get his family to forgive him. We don't think they can do it, though. They are struggling hard with so many things, and those things are not going to make his life easier. Will they come together and forgive him for the things that he did to hurt them? They are all very hurt, and we are not all that sure he can do that.
Meanwhile, we are also going to sit back and focus on things that mean more to us. Lola is trying to so hard to make things right with her brothers, but we think she needs to let it go. She also needs to focus on her own life and the many mistakes she is making in regard to Kyle. He's married. She was so adamant she did not want to be with him when he was just the object of Summer's affections, but she's fine being with him now that he is married to Summer. We don't get what she's after, what she wants from him, or what she is thinking. But, she wants to see her brother forgive their other brother for the many ugly things that he did. For example, stealing his wife and possibly impregnating her is one thing she'd like to see him forgive Arturo for.
What's Happening on Young and the Restless
Do you think Adam should get custody of Christian? #YR pic.twitter.com/Jki2j1KGWX

— Young and Restless (@YandR_CBS) May 27, 2019
We don't.
What's Next on Young and the Restless
https://twitter.com/YandR_CBS/status/1132647579064393729?ref_src=twsrc%5Etfw
Cane is in the middle of life decision making time, and his decisions are not easy for him. He has to make some choices he doesn't want to make. He has to face his choices even though he doesn't want to because neither option he is faced with is anything he wants in life. There is nothing that he wants more than to put his family back together and go back in time and make better choices, but that is not an option for him in the moment. He's upset, but that's his life now. Abby, meanwhile, is doing all she can to play hard to get. We cannot help but wonder if this is because she doesn't want to make a decision either. She likes the attention, but she's not sure what she wants? That might be an option for her, too.
There is a lot going on, too. Victor has some advice for his son, but he doesn't want it. Adam is a new man now, and he's not looking to see what his father has to say. Now that he has his memories back, he's not sure he can be the person that they want him to be. And he's not sure that there is much he can do other than figure things out on his own. His life is not what he wants it to be, but it's also not something that he can face without changing something about his own life at least. Will he make positive changes, though? Or will he make changes that don't mean anything to him?
Stay tuned for more Young and the Restless and be sure to check out TVOvermind daily for the latest Young and the Restless spoilers, news, and updates.
Tell us what's wrong with this post? How could we improve it? :)
Let us improve this post!