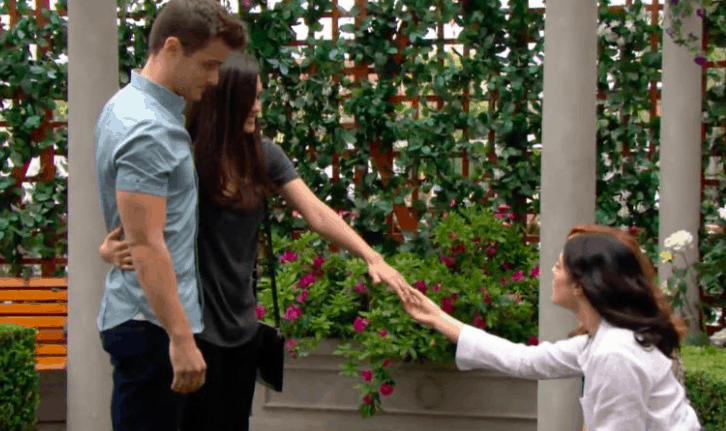 Young and the Restless fans are so excited about so many things in the world right now, including the torture that is about to hit Lola and Kyle. Perhaps Lola a bit more than Kyle. Summer is unhappy about their relationship, but she is beyond furious about their engagement. She loves Kyle and wanted to see their own marriage work out for more than just the goal in mind when he agreed to it. That did not happen for her, but things will always change and work out in some way, right? For now, though, we can see things happening in a new way. There's a lot to be said about this, but we also think that she is going to make sure Lola is the one who pays for this, and that's a little bit exciting for us. We want to see Summer bring it, and we want the entertainment.
We are also super excited about all that is happening between Lauren and Jack. They are so much alike, yet they are so different. She's taken a vested interest in finding him some happiness, but we think that his happiness is going to be found in her more than anyone else at this point. Seeing them spend some time out of town and away from the lives they lead there was fun. They got to spend some time focused on the business, but they also got to spend some time focused on things like their fun. They have fun together, too. They are a great match. She's smart. He's smart. They're both talented and ambitious and strong. And that's a good combination for so many people. For now, though, we can expect to see a bit more from them. We are excited to see what this week brings, too. They are good, and we like it.
What's Happening on Young and the Restless
https://twitter.com/YandR_CBS/status/1139244286564655104?ref_src=twsrc%5Etfw
You know, it might be one of our favorite days, too.
What's Next on the Young and the Restless
It's a week of betrayal, lies, and blackmail on #YR! Don't miss it. pic.twitter.com/fqJqeQiaUy

— Young and Restless (@YandR_CBS) June 9, 2019
The Young and the Restless fans are excited about the week ahead, but what can we expect from all of this? Nick is not a happy person, and he's got to find himself help where he can. He's not sure where to start looking or how to go about it, but he will stop at nothing to fix his life and figure things out for himself. He is an unhappy man at this point in his life, but he's going to ask Jack for help. He might not get the help he needs from Jack to stop Adam from threatening his life and his future, but he can then ask his father for the help he needs. The only problem we see there is that he might not have much of a say in anything otherwise. He might not be able to focus on much other than his life, and how he will get this done with upsetting his newly sick father.
Kevin is going to strike a deal for Chloe, but will it be a dangerous one? We have a feeling he is putting himself at risk here, and he might not even know it. He might not know that there is much to it that he can handle, but he might not know things are going to fall apart just yet. He is a desperate man, and desperate men do desperate things to those they love. Will this be one of those instances, or will it all work out for him in the long run?
Stay tuned for more Young and the Restless and be sure to check out TVOvermind daily for the latest Young and the Restless spoilers, news, and updates.