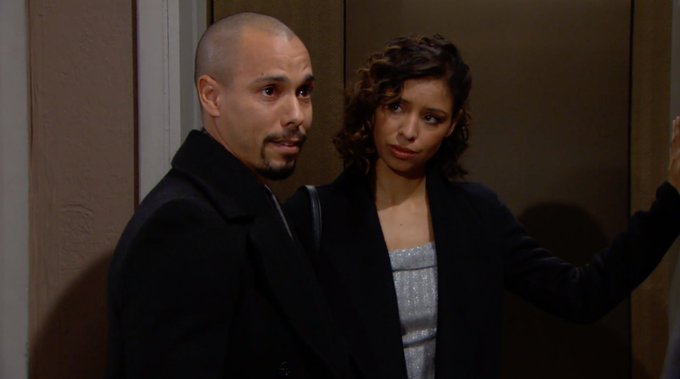 Young and the Restless fans are so excited to share in the celebration that is going on around here, but we are also sure that this is going to turn into a moment. Despite the fact that there is this fancy and elaborate Gala happening for Victor and his business, thrown by his wife, there is a lot happening behind the scenes, too. For one, there is the fact that Chance and Adam are in Vegas trying to control and handle the messes that they've been hellbent on creating lately, and then there is Phyllis who has approached Chelsea like they are good friends to tell her that they are going to work something out that will keep Adam out of jail, but that will also help Phyllis get precisely what she wants in her life. This will not end well.
Then there's Amanda, whose life we are getting to know more about, but we still are not sure who we believe. Do we believe that her ex is the problem, or that she was the problem? Or was he a problem, but perhaps she was more of the problem than she is allowing anyone else to think of her? We cannot decide, and we don't know, but we do know that there is a lot we can see happening around here even when people are giving up and things aren't working out to the best of their abilities. It's a whole situation, but we know that it's one that might not make a difference in the eyes of other people when they are figuring out her life and her history. As for Billy, he will continue to put himself in the middle of things that aren't his problem, which causes problems.
What's Happening on Young and the Restless
How a tennis date with Dabney Coleman led Eric Braeden to the role of his career https://t.co/gA4XaDXDTZ @YandR_CBS

— Variety (@Variety) February 14, 2020
This is what 40 years looks like.
What's Next on Young and the Restless
For 40 years he's been making Victor Newman into a legend, and he's just getting started. 👊 Don't miss @EBraeden's 40th anniversary tribute Wednesday on #YR! pic.twitter.com/OdtNSqAxmL

— Young and Restless (@YandR_CBS) February 12, 2020
Victor is having a great time today, and we get it. He's in the middle of a party that is all about him. This gala is all about his half a century of work, of being, and of making people feel like they do. His wife has done a beautiful job planning the party, and he's in the middle of spending time with his friends and his family, being the center of attention, and really getting to spend some quality time looking back at his life and making some great decisions about things that do make him feel so good about where he is and what he is doing. We love this, and we hope that this is something that makes a lot of sense to those around here, but we also hope that he is going to let this moment stand.
There will be a lot of people at this party, including the woman that Victor was married to first. And we don't know if she was invited or if she simply showed up on her own in an effort to crash, but we will find out. Noah will be there, and she will probably have a few things of her own to say about all of this, and we cannot wait to see what she's got in mind and how this will all work for her. She's a woman who has a lot of stuff on her mind, so this should be quite interesting for all of us to handle and deal with. It'll be good.
Stay tuned for more Young and the Restless and be sure to check out TVOvermind daily for the latest Young and the Restless spoilers, news, and updates.
Tell us what's wrong with this post? How could we improve it? :)
Let us improve this post!