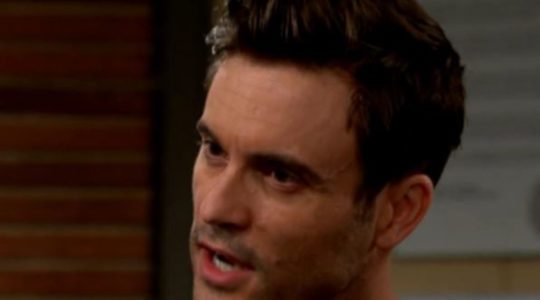 Young and the Restless fans aren't feeling too bad for Cane. He made his bed, lied about it more than once, made it again, lied some more, and now he has to face the consequences of lying in it despite all his misgivings and upset. But right now fans are feeling a little bit of hypocrisy. So, Cane cheated on Lily and lied to her about it. She did the same thing, yet she's kicked him out for it. And fans are upset, but we want to calm you down.
Yes, she kicked him out. Yes, she cheated on him and lied about it so many years ago. What she did not do was lie, lie, lie, and cheat, and lie, and then ruin someone's business with repeated lies, and then get someone pregnant — or get pregnant — and then lie some more, and then steal money to continue her lies. She lied, cheated, came clean and they agreed to move on.
She worked with Cane when he cheated and lied even after the truth came out. She let him stay. She chose to work on things with him. She got rid of him when he decided to steal money from their kids that's meant for their education. She got rid of him when he continued to lie and tell her he'd stop lying and then lie again. So before fans get too mad, let's all remember this man stole from his kids. That's pretty much unforgivable in the eyes of his wife.