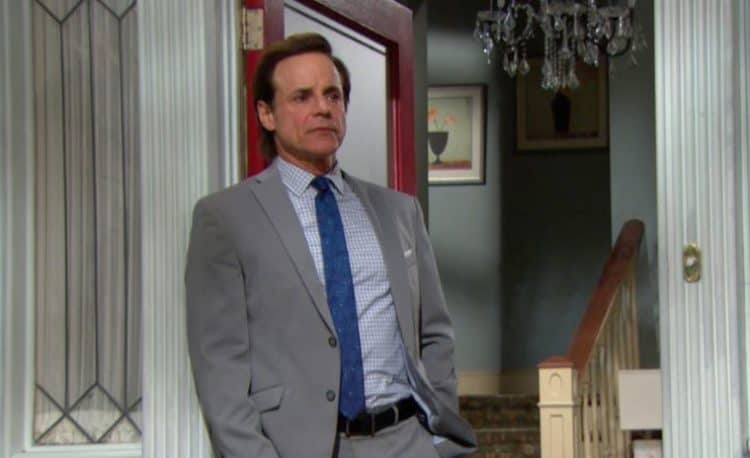 The Young and the Restless fans have a lot to think about this weekend, but we have to talk about what already happened before we get into what is going to happen to round out the week. Michael, as we know, has been making threats and trying to live his life his own way, and he's someone who is following through on that and making things work for himself. He's not sitting back and allowing his life to get worse than it is already, but he will make sure that everyone is able to get their situation to work. He's not going to let anyone get in his way, and we do get that. We get that he has some choices to make, some things to handle, and some people to deal with. He's not about to give up on what he has going on, but he's also not about to give up on things that aren't working.
Abby and Nate are allowing things to heat up quickly, which does surprise us. She didn't seem all that into him at first, and she was so shy about jumping into anything with what is going on in her life. She's been giving her situation her all, and that's all right. She's got a lot on her plate right now, but she's going to get her situation under control, too. She's got a lot going on that might work out for her, but we hope that she's able to make sure she can stay safe and secure with her heart. She's been hurt too many times for us to feel good about this, and that's just the simple truth of it all.
What's Happening on Young and the Restless
The wonderful @BrytonEjames and @_Brytni are about to take over the #YR Instagram, and it's not too late to ask them questions! Check out our stories for a chance to be answered. pic.twitter.com/J4U2DpWCLD

— Young and Restless (@YandR_CBS) July 25, 2019
This is one takeover we can get onboard with.
What's Next on Young and the Restless
Dark thoughts, deep fears, and that's just the beginning! Make sure you tune in this week on #YR. pic.twitter.com/pQFaOt017N

— Young and Restless (@YandR_CBS) July 21, 2019
Victor has a lot of unfinished business in his life. That's how he rolls. He's not going to be a person who lets things go even when he's dead and gone and not going to stop. He has some business he'd like to handle at the moment, and we all know that this takes precedence in his life. He's a man of many means, and that's all there is to it. Of course, Rey is still unable to let things go with Sharon. He cannot seem to get through to his girlfriend without thinking of her life in the past, and he has to ask some questions about what is going on with her. It's not really like him to let things go, but he's also not going to make her very happy with the many questions he has and the problems he insists on creating.
He wants to know more about why she has such a bond with Adam. Why can't she let him go and move on without letting him get to her? He knows that there might be more to their story, and he knows she's probably not being all that honest with her. But, we don't know how to handle anything that is going on in her life. Will she answer that? Will she not answer that? Will she continue to allow things to get worse? Will she answer his questions with any sort of honesty? Or will she not want to talk about it, therefore causing more of a divide with him?
Stay tuned for more Young and the Restless and be sure to check out TVOvermind daily for the latest Young and the Restless spoilers, news, and updates.
Tell us what's wrong with this post? How could we improve it? :)
Let us improve this post!