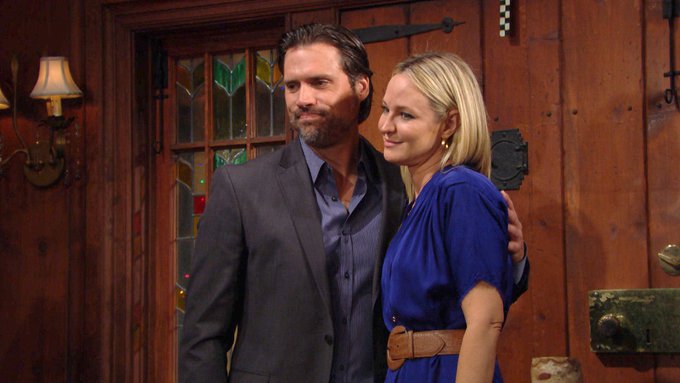 Young and the Restless fans know that so many things are happening right now that make us go what?? We cannot believe that Chloe asked Chelsea to be the Godmother of her baby. Do we not remember that one time that Chelsea accused her of killing Adam and ran her out of town and ruined her wedding day and that Victor was pretty much behind all of it and she and Kevin suffered the most? Same here. But, that's not all. We also know that there are a few other things going down, too. For one, we know that Victor took the time this week to threaten Alyssa and let her know that he will take her out and make her pay for all of the things that happened around here if she is not careful. Meanwhile, Adam now knows that his father killed AJ after he said it, and that's a lot to take in.
Now the family has a big secret coming out that will shock all of them, ruin some lives, and make things a lot more complicated. We know that Victor opened up to Nikki about a lot of this already, but we also know he's not entirely the most accurate or reliable human on the planet, either, so we have to wonder how much of what he says is true right now. We are so confused by so many things, but so many of those things are just a total mess as they are unfolding. For now, though, we have to wait to see how things continue and what comes of this. Will this be a bigger issue than we thought? It really might be, which could cause some serious drama next week when things are happening on a more normal basis and not Flashback Friday.
What's Happening on Young and the Restless
https://twitter.com/YandR_CBS/status/1253013195087728640?ref_src=twsrc%5Etfw
And he doesn't seem happy about it.
What's Next on Young and the Restless
#YR is new this week with the romance you love and drama you crave! 👏 Don't miss it. pic.twitter.com/ZOmRaLSKfm

— Young and Restless (@YandR_CBS) April 17, 2020
We are seeing a lot of things happen right now, but today is a day for a break. Today is a day when the world that we know it as in Genoa City today stops for something more fun and more exciting. We don't know why new episodes are suddenly less exciting than seeing things we've already seen a million times, things we know how to see ending, but we love these Flashback Fridays, and that's what we get today. Again, we don't know what they are planning on airing today, but does it matter? Does anyone care what they show as long as we get to see something fun and exciting? As we all sit in our homes wondering if quarantine will end slowly soon or if we continue to wait, we get to see things unfold in a way that means we get a blast from the past.
Whatever they decide to show, we are kind of here for this. In fact, we would not be that mad if they kept this up for a while. We want to see more of the things we loved the most in the past. They were some good times that we haven't gotten to relive at this point, but we know that we can see them unfolding in some manner of speaking. We are so happy that we get to see these, and we do hope that today is going to be a good one…it will be. Maybe another wedding? Maybe another dramatic moment in which someone comes back from the dead and everyone is shocked and speechless? Maybe an encore episode? We don't know, but we look forward to it.
Stay tuned for more Young and the Restless and be sure to check out TVOvermind daily for the latest Young and the Restless spoilers, news, and updates.