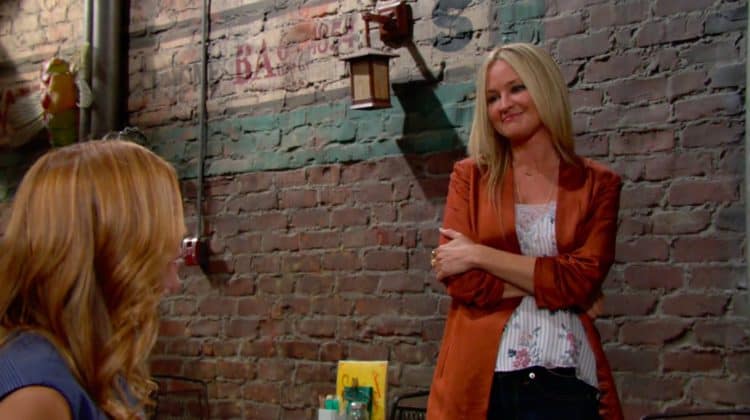 Young and the Restless fans might turn on the show to think that Victor is a man who is worried about his daughter if you happen to catch him in the middle of grilling Billy right now, but this is not what it is. It's not about how he feels about his daughter and her happiness. It's not about whether Billy makes her happy or if he will hurt her at some point. It's not about a long future of happiness and bright things for them. It's about how Victor feels that things will work in their favor for them. It's about how his daughter wants to do more at the family business. She wants more responsibility. She wants more. She wants to be where she is, and she wants to be there for her dad. He, however, isn't so sure she can do it.
He's not grilling Billy to be sure he never hurts her daughter after all that happened to them when they were once married. He's doing this because he needs to know that this man will not get in her way. And by her way, we mean his way with his own company. Billy, on the other hand, is not in the best frame of mind right now to go through this kind of thing, but Victor does not care. Is this man going to become a liability to his company and his family, or does he need to tell his daughter that her life with his family and company depends on her getting rid of the Abbott in her life? We can't decide, but we do think that he will use this as an opportunity to tell his daughter what to do and make things happen for them. It's not a good thing, but it is a thing that might just work for all involved.
What's Happening on Young and the Restless
Send Abby some love. ❤️ #YR pic.twitter.com/XvUxBDJVEm

— Young and Restless (@YandR_CBS) October 16, 2019
We always do.
What's Next on Young and the Restless
Ready for a fun-filled week with make ups, break ups, and shake ups! It's all coming up this week on #YR! pic.twitter.com/4qmLGAowvZ

— Young and Restless (@YandR_CBS) October 13, 2019
Things are taking a turn for Chelsea. She's been making decisions in her life that are good for her and her son, but things are taking a wild turn for him. His behavior has been anything but peaceful lately, which is not that uncommon for a child. He's lost his stepfather to death recently. He's come home to a place he's not been in a long time. He's going through situations with his father and his family, and he's thought his grandfather was dead even though he did nothing but fake his own death to get his own way in life once again. It's been an emotional roller coaster for this child since he came back to Genoa City with his mother, and it's been a mess for all. She is so worried for and about him, and she is not sure where to turn or what to do in this matter.
Then there is so much going on with Cane and his blackout. Things are not right in his world right now, and we hear that he is going to make a discovery that might just change the game. What it is? We don't know what it is, and we don't know how to make it work, but we do know that it might not be what everyone thinks it is. We know that some people might suspect he is up to no good, but we don't. We believe in him and what he stands for. What's happening next?
Stay tuned for more Young and the Restless and be sure to check out TVOvermind daily for the latest Young and the Restless spoilers, news, and updates.