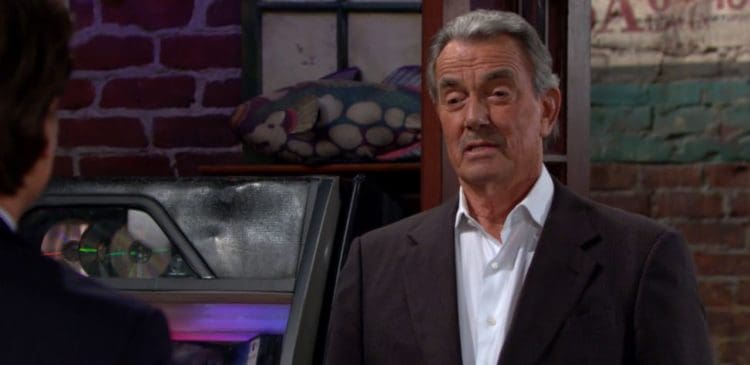 Young and the Restless fans are not shocked that Adam has a target on his back. He always did and he will always have one with the way he lives his life. He's horrible, mean, awful, and he's upsetting. He goes about his life doing anything and everything he can to other people to make them totally miserable, and it's obvious to us that he is a mess. He is not someone who does the right thing or make the right choice in any situation, and that's a thing we have to focus on if we want to see things unfold. He's got a target on his back, and he's not surprised. Meanwhile, Devon got some news he did not see coming. He's handling it all right, if you ask us. He's not someone who is always going to do things his own way without coming across some opposition, and he knows that.
But, right now, can he handle the bad news? He's so fragile in the moment, and we do get that. Additionally, Billy is out for revenge. He's not happy. His life is clearly spiraling out of his own control, and we aren't sure there is anything we can do that will change that, fix that, or make that game a little better. He's not in a good place. He's in a place where he has to fix his life and make things feel a little better, and it's not working for him. He's going to make some more mistakes, and we cannot help but wonder how this will go out and affect his life in other ways. He's a mess, and we get that. But, this is the time when he can officially say he is going to take action and do something with this life he is living.
What's Happening on the Young and the Restless
Some wise advice from Victor Newman. #YR pic.twitter.com/gKGm6MqOr3

— Young and Restless (@YandR_CBS) August 22, 2019
What a wise man.
What's Next on the Young and the Restless
The war is on, the future is at risk, and old wounds run deep. Tune in and see it all this week on #YR! pic.twitter.com/9DOO97lFja

— Young and Restless (@YandR_CBS) August 25, 2019
It seems that Devon's bad news is going to change the game for some people. He's gotten some information about Katherine's will, and it was definitely not something he thought might come from her. He is shocked to say the least, and this is going to change some lives. We also know that Adam is going to do anything he can to bring down his family, even after all they did for him when they realized he was alive and well. He's back to his old self again, and he is relishing in the thought of taking them down and destroying their name, their company, and all that they have. He did decide to drop the custody suit, but not without a warning to his brother. Nick, on the other hand, will do anything he can to get this child back in his life, and he has to make his own case. Will it work for him, or will it only get worse throughout the coming weeks?
On the other note, Brittany is going to come back into the Genoa City area, and we can assume she's going to do all she can to cause some ugly problems that make people miserable and change their own lives for the worst. She is awful, you know. And she's not going to make it clear to anyone that she's the same woman she always has been. On the other hand, we can see Victoria beginning to unravel dealing with Billy, and we think she's about to realize she cannot help him.
Stay tuned for more Young and the Restless and be sure to check out TVOvermind daily for the latest Young and the Restless spoilers, news, and updates.