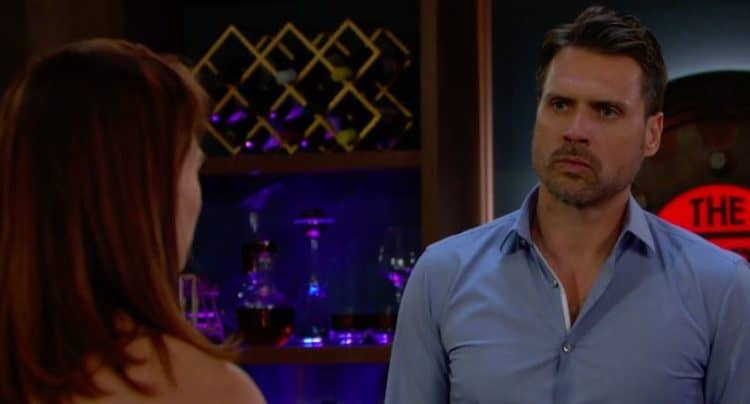 Young and the Restless fans are just shocked. Shocked that Cane was so aggressive with Billy. For one, he had no right to go in there and hit him like that even if Billy did run to Lily and tell her that Cane was cheating on her with Victoria. You see, while this is really no business of Billy's to do that and make that choice, we do have to wonder if Cane is thinking this through. For one, if he didn't want his wife to find out he was cheating on her while she was in prison, perhaps he simply should not have cheated on her. Perhaps we are old fashioned in thinking that, but we do feel it's a thing. And we do feel that it's a big thing. And we do feel that it's a thing that we need to address and move on from. Abby is still shocked by Arturo. Mia is looking to make a mess of everything.
And Phyllis thinks that she and Sharon need to work together to get what they want. Sharon might not be a big fan of Phyllis, but she does seem to be on board with this. We think there might be a chance she's about to double-cross the woman who slept with her almost-husband just before their wedding day, and it might be good. Well, Nick now knows her secret, and that's big news, too. We cannot wait to see where this week takes us, what it means for us, and how it might work as we go into the new week with all this interesting stuff happening. We predict there will be some more drama for all of these people, and we think that Nikki might even get in on that a bit. She's such a strong force these days.
What's Happening on Young and the Restless
No caption necessary. 😂 #FlashbackFriday pic.twitter.com/pcLczZxLPl

— Young and Restless (@YandR_CBS) January 25, 2019
If his acting career doesn't pan out, we can totally see him working as the male version of Gisele.
What's Next on Young and the Restless
Will couples crumble this week on #YR? Don't miss that and Billy and Victoria's search for Katie coming up on The Young and the Restless. pic.twitter.com/WNzSwvDbYW

— Young and Restless (@YandR_CBS) January 27, 2019
Kerry is not going to be honest with Jack, but she will be caught lying again. This might ruin any chances she has of being closer to him and making things work with him, but what does that mean for Jack? Will he continue to allow his infatuation with him to take over what he feels about her in a way that is reasonable? Will he be able to get past all the things that are working in his favor at the moment? Will he have any chance of being able to stand on his own two feet and making anything work? We don't know what his situation might be, but we do know that there is a lot going on. We know that he will find out she's lying, but w don't know his move from there. Billy knows something is going on, and he's going to share a secret — will this be more about Cane and Lily and Victoria?
Abby is still surprised to know that Arturo wants to marry her. She's still not sure what to think. And the fact that Mia and Rey decided they would renew their vows is still shocking to everyone else. He was so into Sharon that this doesn't seem to make muse sense to us in any way. But, to each his own. Right now, Sharon doesn't want to have Phyllis issuing threats against her, and that's not going to work on her. Phyllis, on the other hand, doesn't care what Sharon thinks or how she feels. She's doing what she wants, when she wants, and she's not concerned.
Stay tuned for more Young and the Restless and be sure to check out TVOvermind daily for the latest Young and the Restless spoilers, news, and updates.