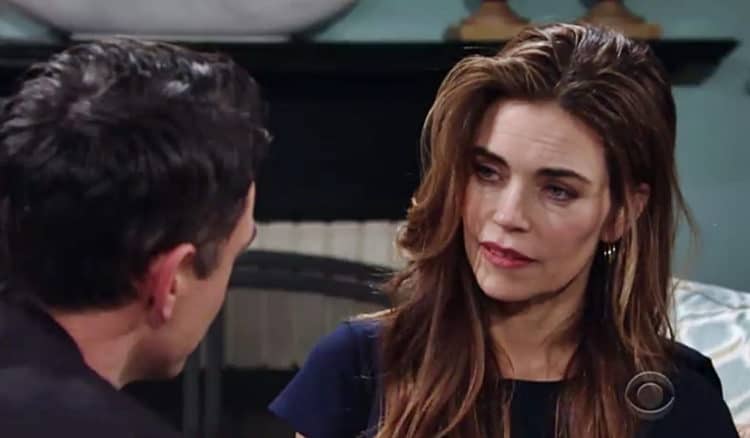 Young and the Restless fans have been going through a difficult time with Victoria for a while now, and she's changed as a person. She's someone we've always gone back and forth about. We like her, but we don't like her. We want to see her succeed, but we also want to see her get out of her own way. We want her to move on with her life and do good things and focus on things that are meaningful and good, but we want to see her grow up a bit first. She's not a woman who always thinks about what's important so much as she thinks about what is important to her. She likes to think more in the moment than anything else, and she likes to focus on things that aren't always where she needs to be. She wants to be more responsible and take more action, but she also can't do that because her life is not what it was meant to be. On that note, we thought we might sit here and discuss the many moments that have been so pivotal into making her this woman lately. The things that have happened to her and changed her life forever.
JT's Abuse
She was just working her way through life trying to decide what she wanted when her ex showed up in town. The father of her son. The man she loved so much way back when. He was there to see her, to be with her, and to make things happen for himself all over again, and it was a very difficult time for her. He suddenly became physically and emotionally abusive with her, and it was difficult. They didn't have the best time with things, and they didn't know how to change it. She was so upset, and her mother actually killed him, recruited her and Sharon and Phyllis to help her hide the body, and everything went to hell and back following that. Those moments changed her.
JT's Death
When she became part of his death, she didn't know what to do. Her instinct told her that this was a good thing because it allowed her to be safe of his horrible abuse from now on, but something else told her it was not a good thing since there was so much else at stake. For example, he is the father of her child, and that is a horrible way for things to happen to those around you. She was horrified, upset, and living in a very dark place.
Billy's Health
Billy is a man Victoria has always been very close to. They have been in love, out of love, good friends, friends with benefits, married, and just about everything in between. They've been all the things, and they've known one another for a very long time. But, when his health was in question, things took a turn for her. She had to figure out what to do with herself, and she had to figure out how to change her own life. What was she to do when he began to develop mental health issues that affected all aspects of her life? What was she meant to do in her own life with that issue at hand? She was hurt, but she didn't do the right things.
Victor's Fake Death
More so than virtually anything else in her life lately, her father's death was the moment she was hit the hardest. He was a man who could not die. He was unstoppable. He was unshakeable. He was a man who was never going to be anything other than a father to her, and suddenly he was sick. Then he was sicker. Then he was better. Then there was hope. Then he was dead. She was crushed more so than anyone else in their family, and she didn't know how to handle herself. She spiraled out of control, and then she found out that he felt the need to fake his own death, and she was horrified he would do such a thing. She was mad. More than mad. She was furious, and she's struggling to come back from so many things.