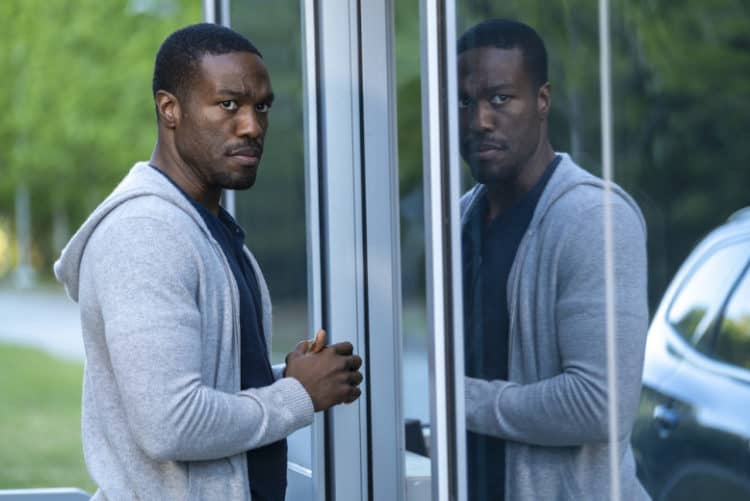 So it's true that Yahya Abdul-Mateen II has kind of a hard name to remember and pronounce if you're not used to it, but it's his father's name and he's proud of it as he should be, and he brings a lot of prestige to the name at this point since he's become a very exciting actor to watch. On top of this he's pretty good at what he does since he's versatile enough that you really have to think about the parts he's played and how he's stayed so convincing throughout all of them. Think about it this way, he played a very stereotypical villain in Aquaman but before that played an almost comical police officer that was useful but didn't ever really put a lot of faith in those that were feeding him information. This kind of ability to go from one character to another is what makes a lot of actors great, and what could help in making him become even more popular as the years go by.
Here are a few things about Yahya you might not have known.
10. It sounds like he'll be showing up in the Matrix 4 movie.
Patrick Phillips of Looper makes it sound as though he's going to be more than a supporting actor in the next installment of this revolutionary idea but there aren't any real details as of yet when it comes to his character or what the plot of the movie will be.
9. He was a track star in college.
If you ever want to go running forward only to have to jump at certain intervals then you might have what it takes to be a hurdler. Otherwise a regular race might be better for you since it's not quite as tough since remembering to jump takes a while to learn.
8. Yahya used to be a city planner in San Francisco.
It's kind of funny to think that he didn't just come out of college to start acting, but it took him a while and a friend recommending that he get into it. Apparently he'd been wanting to be an actor for a while before this, and that was the right trigger to get him started.
7. His first experience on screen came during a Netflix series.
This seems like it would be one of the best steps to take before getting to the big screen since it would still carry a very big chance of getting noticed considering how many people watch Netflix these days. But it's still not quite as high profile as the big screen, and it's definitely not as unforgiving.
6. He's played in two different movies with Zac Efron.
If you can recall he was in the remake of Baywatch and he was in The Greatest Showman as well, so he's had a chance to work some truly great actors throughout his time thus far and hopefully will be counted among them sooner rather than later.
5. Yahya spent several hours per day for his role in The Get Down.
This goes a long way towards proving that Yahya is the kind of guy that's dedicated to nail down a role and make it his own since doing the work is a big part of any role and can make or break a person when it comes to them looking as though they know what they're doing. He might not be an expert in everything he takes on but he makes sure he knows how to do it well enough to be convincing.
4. He earned his acting credentials at Yale.
It seems like a stretch to go from Berkeley to Yale but that's what he did, earning his acting credentials from one of the top schools in the country and excelling in such a way that there was no doubt about his ability to get what he wanted through hard work.
3. Apparently he didn't know how to swim before taking on his role in Aquaman.
This is actually kind of funny, especially because he played the part of a pirate that scavenged the high seas and knew that one day he'd have to face the Aquaman of legend. But he went as hard at learning how to swim as he does anything, so he made it work.
2. He's not a big fan of working out but he does enjoy the benefits that come after.
This sounds like a claim that a lot of people would echo since the act of working out and actually sticking with it isn't easy, but the benefits that come after are most definitely worth the hard work.
1. Yahya has had a great respect for different cultures for a while now.
He has a Muslim father and a Christian mother so it's safe to say that he's learned how to respect those of other cultures and has been doing so for quite a while.
He's been a great actor thus far, it's going to be interesting to see what he does next.
Tell us what's wrong with this post? How could we improve it? :)
Let us improve this post!