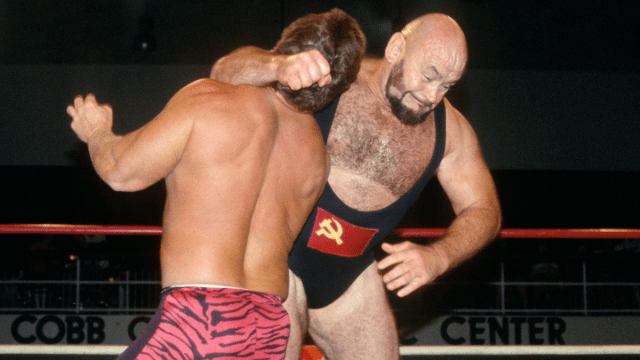 Only a day after George "The Animal" Steele passed away, another WWE Legend is no longer with us. Koloff, who was diagnosed with liver disease a decade ago, had recently announced that his health was rapidly declining, forcing him to cancel appearances. Ric Flair confirmed the sad news this morning on Twitter. Koloff was most well known in WWE circles for being the man who ended the legendary Bruno Sammartino's 7 year title reign.
Koloff began in wrestling at the young age of 19 and would have a career that spanned nearly 30 years. Beginning in 1967 he was managed by Captain Lou Albano. After taking the title from Sammartino he would only hold it for a few days. He then moved onto the NWA where he won multiple titles in the 70s and 80s. Koloff retired from in-ring action in 1994 and devoted the later part of his life to the Christian ministry he started in North Carolina.
Koloff was one of the best villains that wrestling's ever seen. "I appreciate the fans. Without the fans, there wouldn't be any wrestling," said Ivan, who began his pro career in 1961. "The main thing for me over the years, even as a bad guy, was just to make the matches exciting. Whether the fans were picking on me or booing me or just showing their love, I appreciate them so much and want to thank them all for their support. It makes me feel so good that they still remember."
He will be missed.
I'm Sad To Wake Up And Hear of the passing of my very close friend the Russian Bear Ivan Koloff. You will be missed My Friend. Rest In Peace pic.twitter.com/nziKZ2Zqy4

– Ric Flair® (@RicFlairNatrBoy) February 18, 2017
Save
Tell us what's wrong with this post? How could we improve it? :)
Let us improve this post!